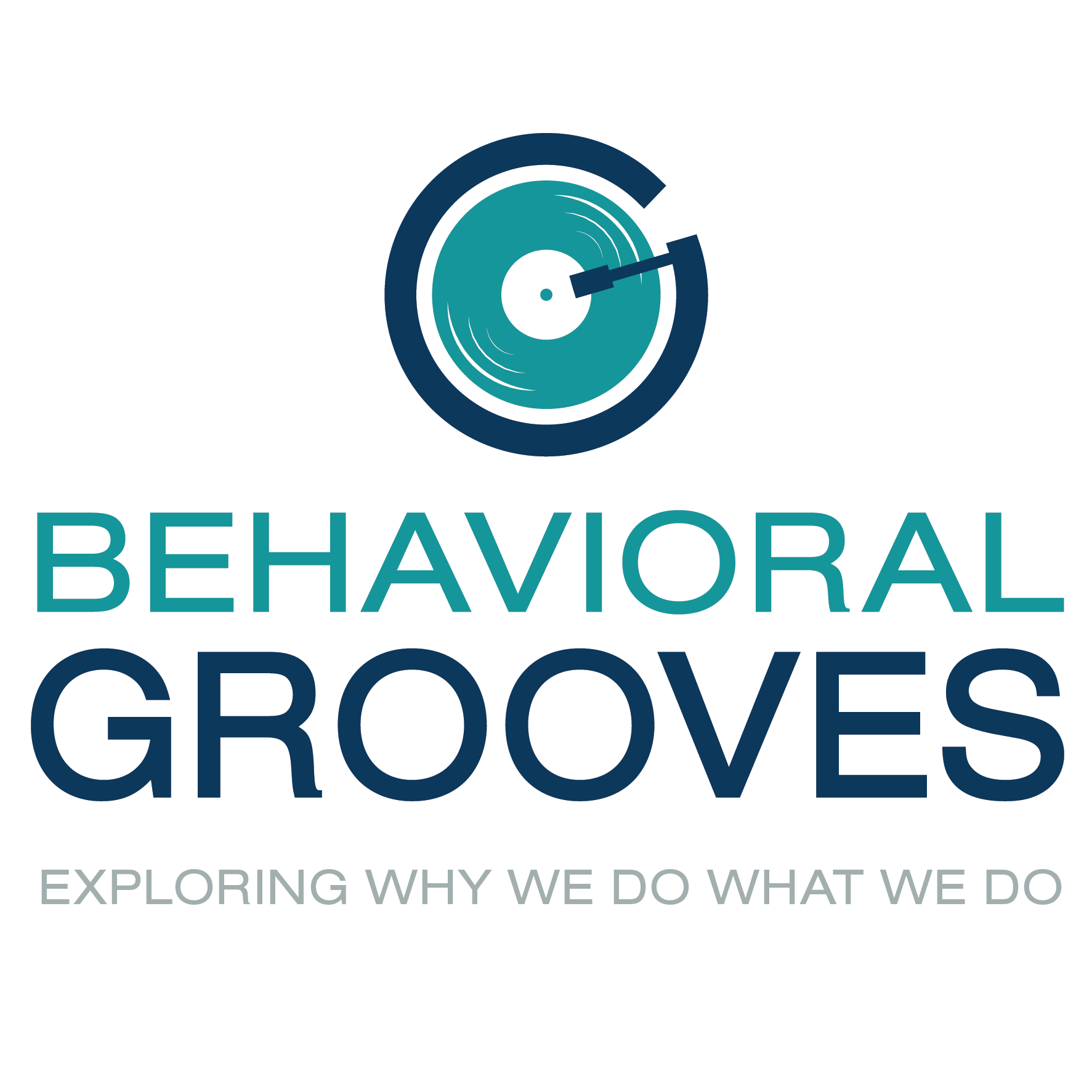 Stories, science and secrets from the world's brightest thought-leaders. Behavioral Grooves is the podcast that satisfies your curiosity of why we do what we do. Explanations of human behavior that will improve your relationships, your wellbeing, and your organization by helping you find your groove.
Episodes
Monday Mar 13, 2023
Monday Mar 13, 2023
To be influential you do not require power, but wielding your influence is powerful. Vanessa Bohns, social psychologist and professor of organizational behavior at Cornell University, joins us to discuss her enticing new book "You Have More Influence Than You Think". She draws from her research to illustrate why underestimating our influence can lead us to miss opportunities or worse yet, to misuse our power.
Vanessa challenges us to examine our powers of persuasion and to recognize that we have more influence than we even realize. We learn exactly why it's so hard for us to say no, even when we're uncomfortable with saying yes. And why we should focus on communicating more with people face-to-face.
As with all of our episodes, we leave you with a Grooving Session discussion focusing on how we can use Vanessa's research to improve our lives, our relationships and our workplaces. Maybe this episode will influence you more than you realize? If it does, please support our ongoing work by contributing to our Patreon page at (just imagine, if we asked you in person, would you say yes?).
This is episode is republished from our discussion with Vanessa in 2021, but her research and insights have come up in our discussions time and time again. 
Topics 
(3:19) Welcome to Vanessa Bohns.
(5:46) How your enjoyment of chocolate is influenced by others.
(8:15) The spotlight effect; is everyone really looking at me?
(12:34) How can we influence people more than we think?
(17:20) How Vanessa discovered people are likely to help, if you ask.
(23:34) Why it's so much harder to say no than we think.
(26:50) How power amplifies your influence.
(29:22) Why we need to recognize white privilege as a position of power.
(32:47) Communication: why our choice of words matter.
(34:13) Robert Cialdini's Influence.
(36:30) What are the most common misconceptions about influence?
(41:07) What are the 2 biggest takeaways from the book?
(43:52) How music has influenced Vanessa.
(49:13) Grooving Session discussing how to apply Vanessa's research.
© 2023 Behavioral Grooves
Links
"You Have More Influence Than You Think: How We Underestimate Our Power of Persuasion, and Why It Matters" Book by Vanessa Bohns: https://amzn.to/39vCDIN 
John Bargh, Episode 248: Do We Control Situations or Do Situations Control Us? With John Bargh: https://behavioralgrooves.com/episode/control-situations-with-john-bargh/
Shankar Vedantam, Episode 222: How Delusions Can Actually Be Useful: Shankar Vedantam Reveals How: https://behavioralgrooves.com/episode/shankar-vedantam-useful-delusions/
Cristina Bicchieri, Episode 102: Social Norms are Bundles of Expectations:  https://behavioralgrooves.com/episode/cristina-bicchieri-social-norms-are-bundles-of-expectations/
"Shared Experiences Are Amplified"  Erica J. Boothby, Margaret S. Clark, John A. Bargh (2014): https://journals.sagepub.com/doi/abs/10.1177/0956797614551162 
"Good Lamps Are the Best Police: Darkness Increases Dishonesty and Self-Interested Behavior" Chen-Bo Zhong, Vanessa K. Bohns, Francesca Gino (2010): https://journals.sagepub.com/doi/abs/10.1177/0956797609360754 
Robert Frank on the Power of Peer Pressure in Fighting Climate Change: https://www.youtube.com/watch?v=VmOUNgXKd0c&ab_channel=Rare 
Robert Cialdini, Episode 226: The Power Of Unity: Robert Cialdini Expands His Best Selling Book Influence: https://behavioralgrooves.com/episode/cialdini-unity-in-influence/
How to Start a Movement | Dan Sivers: https://www.youtube.com/watch?v=V74AxCqOTvg 
Musical Links 
Bronksi Beats "Smalltown Boy": https://www.youtube.com/watch?v=88sARuFu-tc 
Sleigh Bells "Locust Laced": https://www.youtube.com/watch?v=wzLOcmRRUfg 
The National "Light Years": https://www.youtube.com/watch?v=5FQtSn_vak0 
Vampire Weekend "This Life": https://www.youtube.com/watch?v=FwkrrU2WYKg 
David Bowie "Ashes to Ashes": https://www.youtube.com/watch?v=HyMm4rJemtI 
Harry Styles "Watermelon Sugar": https://www.youtube.com/watch?v=fKlD97TnYwM 
Billie Ellish "Everything I Wanted": https://www.youtube.com/watch?v=EgBJmlPo8Xw 
Taylor Swift "Willow": https://www.youtube.com/watch?v=RsEZmictANA 
Nirvana "Smells Like Teen Spirit": https://www.youtube.com/watch?v=hTWKbfoikeg