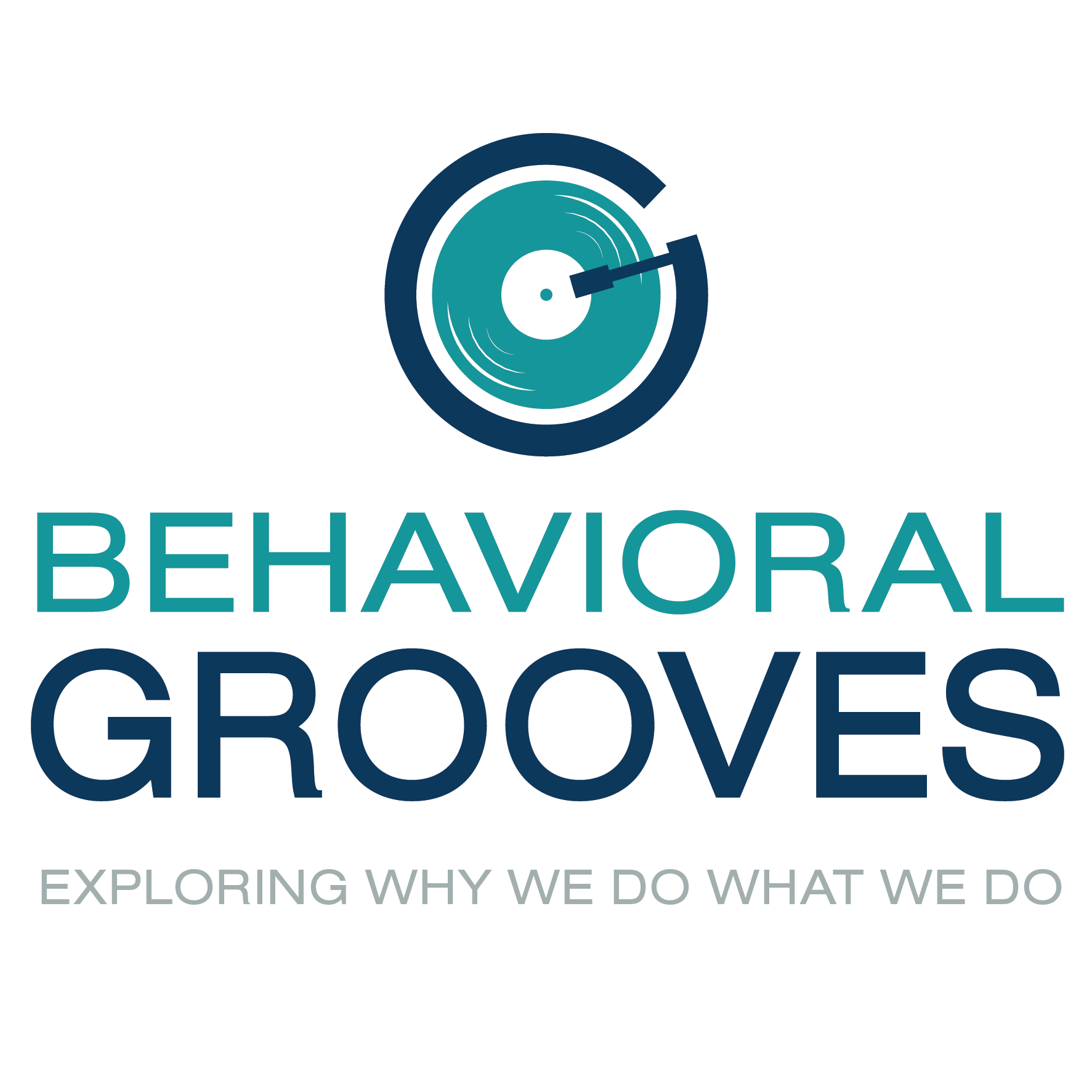 Stories, science and secrets from the world's brightest thought-leaders. Behavioral Grooves is the podcast that satisfies your curiosity of why we do what we do. Explanations of human behavior that will improve your relationships, your wellbeing, and your organization by helping you find your groove.
Episodes
Monday Mar 06, 2023
Monday Mar 06, 2023
Working and parenting often feel like being pulled in two different directions. But what if we could reframe our thinking and actually appreciate that our experiences in one role can enhance the quality of life in the other. We explore the ways you can reframe your mindset with author and podcaster Yael Schonbrun.
"If we're able to see that there are opportunities for our roles to feed each other, then we're more likely to to access those experiences and benefit more from them." ~ Yael Schonbrun, Episode 346
Yael Schonbrun is an assistant professor of psychology at Brown University, a family therapist, and co-host of the podcast Psychologists Off the Clock. In her new book Work, Parent, Thrive: 12 Science-Backed Strategies to Ditch Guilt, Manage Overwhelm, and Grow Connection (When Everything Feels Like Too Much) Yael offers practical strategies from clinical psychology and social science to better manage the conflict and enhance enrichment in work, parenting, and the balance of these meaningful roles. 
Regular listeners will have noticed that co-host of the show, Tim Houlihan is unfortunately off sick for a few episodes of Behavioral Grooves. So on this episode, producer of the show, Mary Kaliff, joins Kurt Nelson for the discussion with Yael. Listeners can jump on social media (Twitter: @THoulihan or LinkedIn) and wish Tim a speedy recovery.
We hope this episode provides you with some practical tools to help you work, parent and thrive. If you do enjoy Behavioral Grooves, please write a short review of the show on your podcast player. Just sharing a short sentence about why you like the show can make it easier for other people to find the podcast.
Topics 
(3:32) Welcome and speed round questions.
(8:33) Why parenting is difficult even for experts.
(12:07) How a mindset shift can change how we view our parenting and our work.
(16:00) The questions you can ask yourself to change your mindset.
(19:22) How Yael tapped into her own personal values during a difficult time.
(24:46) Pains live right alongside gains.
(29:32) How Jewish kibbutz communities raised children.
(32:42) Why we need to quit the things that aren't working.
(36:36) How to nurture more independence in our children. 
(40:03) The 3 components of self compassion.
(45:34) Modeling the behavior that you want your kids to develop.
(46:54) What music would Yael take to a desert island?
(48:54) Grooving Session with Kurt and Mary on working, parenting and thriving.
© 2023 Behavioral Grooves
Links 
Yael Schonbrun: https://yaelschonbrun.com/ 
Yael's book, "Work, Parent, Thrive: 12 Science-Backed Strategies to Ditch Guilt, Manage Overwhelm, and Grow Connection (When Everything Feels Like Too Much)": https://amzn.to/3IVEzNk 
Growth mindset, Carol Dweck: "Mindset: The New Psychology of Success": https://amzn.to/3J7V9tD 
Episode 327, A Proven Way Expectations Can Unlock A More Positive Life | David Robson: https://behavioralgrooves.com/episode/expectations-and-a-positive-life/ 
Episode 345, The Tools You Need To Embrace Uncertainty | Nathan and Susannah Harmon Furr: https://behavioralgrooves.com/episode/tools-to-embrace-uncertainty/ 
Episode 342: Why Resilience Is More Than Just Bouncing Back | Gabriella Rosen Kellerman MD: https://behavioralgrooves.com/episode/resilience-more-than-bouncing-back/ 
Musical Links 
Weird Al Yankovic "Another One Rides The Bus": https://www.youtube.com/watch?v=79QxturUolo 
Taylor Swift "Midnight Rain": https://www.youtube.com/watch?v=Odh9ddPUkEY