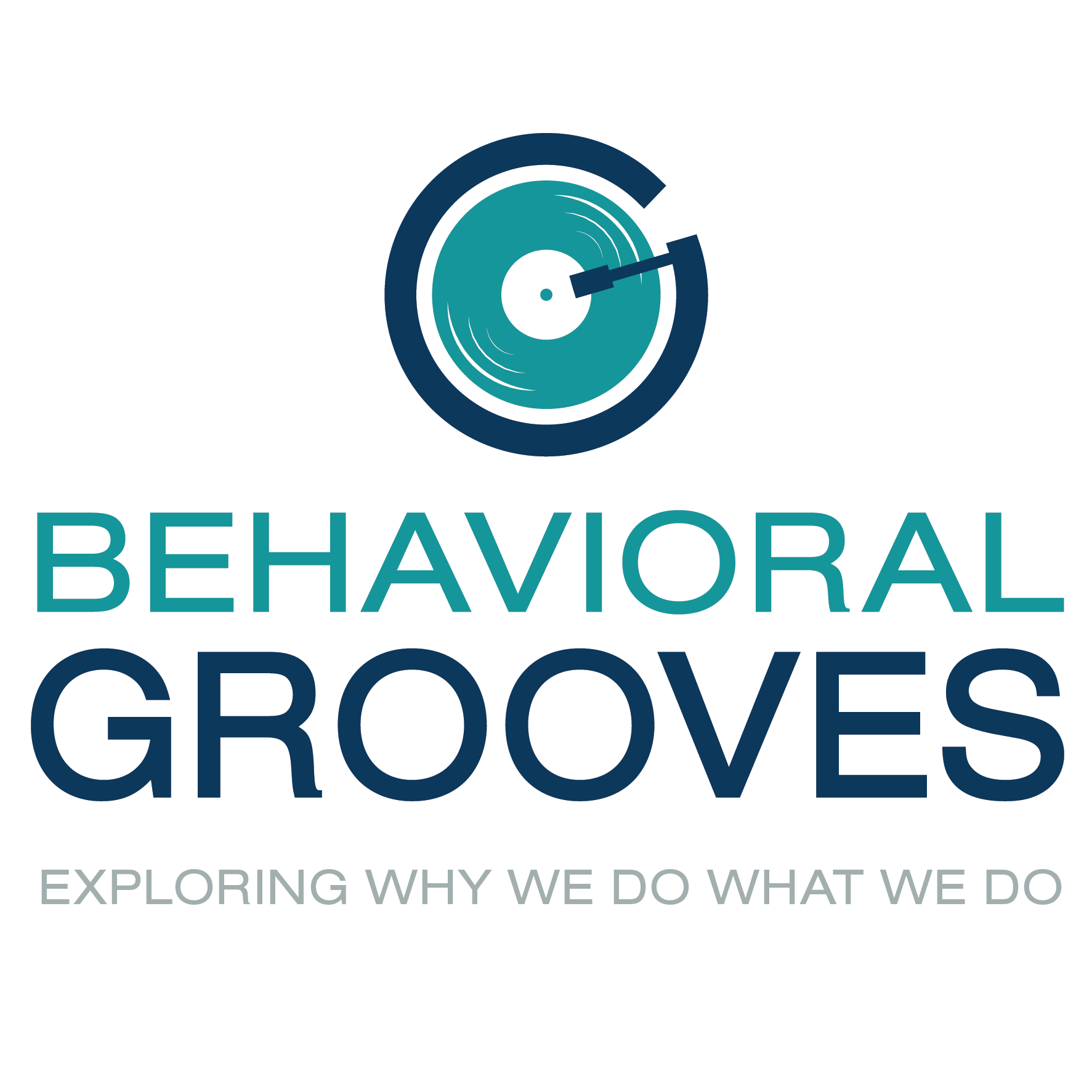 Stories, science and secrets from the world's brightest thought-leaders. Behavioral Grooves is the podcast that satisfies your curiosity of why we do what we do. Explanations of human behavior that will improve your relationships, your wellbeing, and your organization by helping you find your groove.
Episodes
Sunday Nov 05, 2023
Sunday Nov 05, 2023
Communication is a vital skill we all use, but do we truly understand its profound impact on our lives? Join Kurt and Tim as they engage in a captivating conversation with communication expert Matt Abrahams. Matt, an accomplished author, educator, and co-host of "Think Fast, Talk Smart," takes us on a journey into the heart of effective communication.
Discover the secrets to spontaneous speaking and hone your communication skills with practical insights and actionable steps. From connecting with your audience to creating the best toasts at parties, this episode is a masterclass in the art of communication. Matt reveals the magic of active listening and the importance of paraphrasing to strengthen your relationships.
Make anxiety your ally as you prepare for public speaking and various communication scenarios. With a wealth of global experience, Matt guides us through negotiation, persuasion, and even the role of creativity in communication. 
During their Grooving Session, Kurt and Tim talk about their own personal experiences with public speaking and communication, sharing anecdotes and advice from their own victories and defeats. Whether you're delivering a keynote presentation or sharing a story with friends, this episode will offer you vital tips towards unlocking your full communication potential! 
© 2023 Behavioral Grooves
Topics 
(2:39) Welcome and speed round questions
(6:24) Matt's Book and the fear of public speaking
(9:51) Overcoming the fear of public speaking and roadblocks
(15:05) Maximizing Mediocrity?
(18:50) Giving better toasts
(23:53) The M&M's of Public Speaking
(30:24) Matt's Podcast
(37:20) Chopin, Jazz, and off-the-cuff conversation
(42:43) Desert Island Music
(46:17) Grooving Session with Kurt and Tim on Public Speaking
© 2023 Behavioral Grooves
Links 
Matt Abrahams: https://mattabrahams.com/ 
Think Faster, Talk Smarter: https://www.simonandschuster.com/books/Think-Faster-Talk-Smarter/Matt-Abrahams/9781668010303 
Think Fast, Talk Smart: https://podcasts.apple.com/us/podcast/think-fast-talk-smart-communication-techniques/id1494989268 
Matt Abrahams and Alia Crum: https://www.gsb.stanford.edu/insights/mindset-matters-how-embrace-benefits-stress 
Speaking Up Without Freaking Out: https://www.youtube.com/watch?v=XIXvKKEQQJo 
Musical Links 
Rodrigo y Gabriela "Hanuman": https://www.youtube.com/watch?v=ENBX_v1Po1Y 
Lynyrd Skynyrd "Free Bird": https://www.youtube.com/watch?v=0LwcvjNJTuM 
ACDC "Thunderstruck": https://www.youtube.com/watch?v=v2AC41dglnM