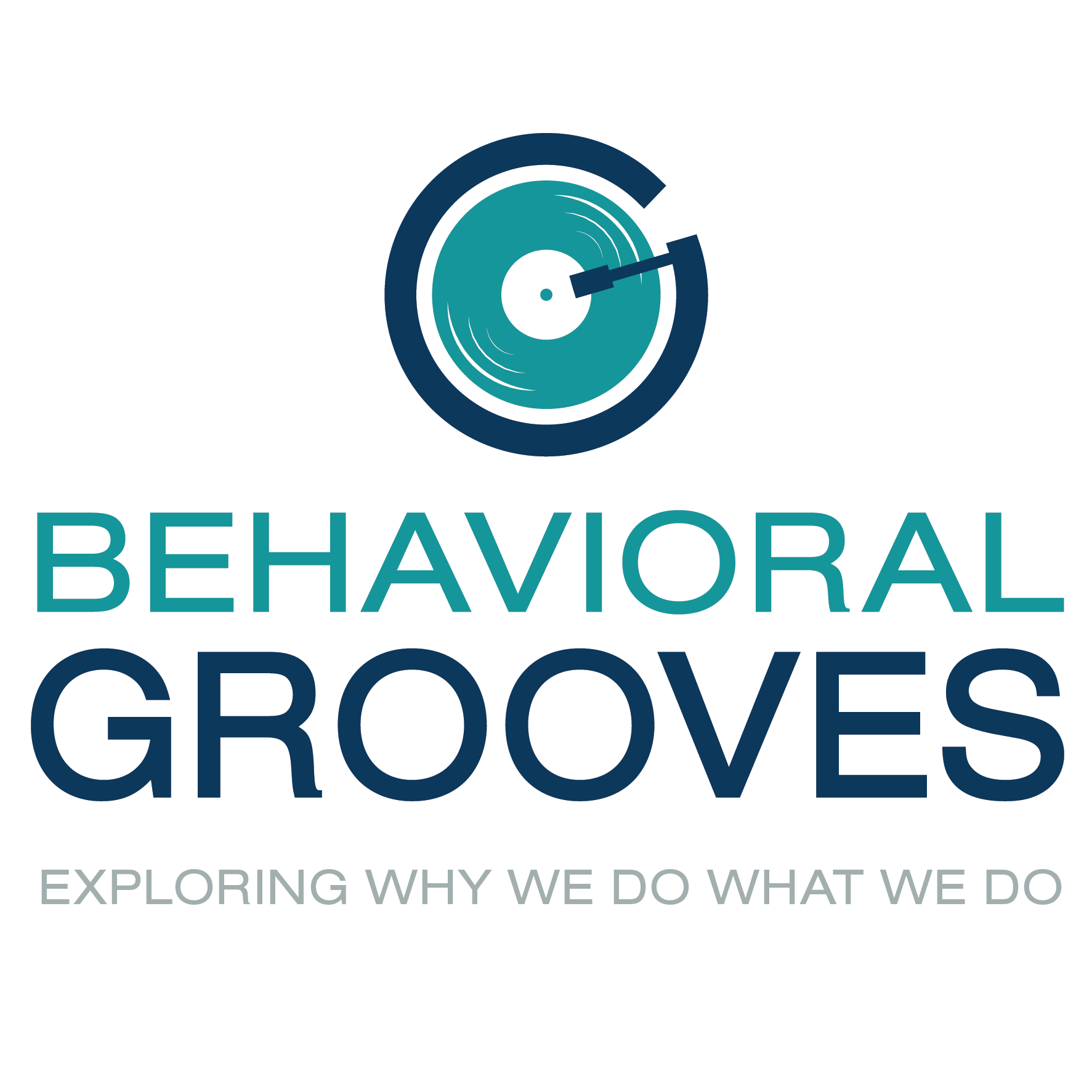 Stories, science and secrets from the world's brightest thought-leaders. Behavioral Grooves is the podcast that satisfies your curiosity of why we do what we do. Explanations of human behavior that will improve your relationships, your wellbeing, and your organization by helping you find your groove.
Episodes
Sunday Nov 12, 2023
Sunday Nov 12, 2023
Does everybody skim? Todd Rogers, co-author of "Writing for Busy Readers" joins Kurt and Tim to discuss just that. In this insightful episode, Todd shares principles and rules that will transform your written communication skills. Join the conversation as Todd challenges the traditional notions of taste and style in writing, emphasizing the power of concise and evidence-backed strategies for effective communication in the 21st century.
Discover the art of "less is more" as Todd shares practical steps and easy-to-follow techniques to overcome common challenges in conveying crucial information. Gain profound insights into the writer's responsibility to readers and navigate the dynamic landscape of social media communication. Todd's expertise provides a roadmap for achieving your communication goals with impact and precision.
During their grooving session Kurt and Tim exploring the importance of mapping information out before you write and offer helpful tips and tricks they've used to achieve success in their written communication over the years. Whether you're drafting corporate emails or engaging in casual conversations, this episode is a must-listen, providing practical guidance to elevate your communication skills and thrive in a world where brevity is key. Tune in and revolutionize the way you convey information in today's fast-paced environment!
© 2023 Behavioral Grooves
Topics
(4:34) Welcome and Speed Round
(6:53) Does everybody skim?
(9:14) Writing for busy readers
(14:36) Writing effectively
(19:26) The new rules of writing
(29:20) Focusing on the reader's perspective
(40:03) Writing for social media and user engagement
(46:47) Desert Island Music
(48:40) Grooving session: Tips for improving communication
© 2023 Behavioral Grooves
Links
Writing for Busy Readers: https://writingforbusyreaders.com/ 
The Plain Writing Act of 2010: https://www.govinfo.gov/content/pkg/PLAW-111publ274/pdf/PLAW-111publ274.pdf 
Space Between Words: The Origins of Silent Reading: https://books.google.ca/books/about/Space_Between_Words.html?id=w3vZaFoaa3EC
Musical Links
Beyonce (Renaissance) https://youtube.com/playlist?list=PLHFeMk_LSwG5VVTbOVIutGbA3PsGP0NPO&si=27uBQ3pOLw3WTUrP 
Taylor Swift (Teardrops on My Guitar) https://www.youtube.com/watch?v=xKCek6_dB0M 
The Beatles (Come Together) https://www.youtube.com/watch?v=45cYwDMibGo