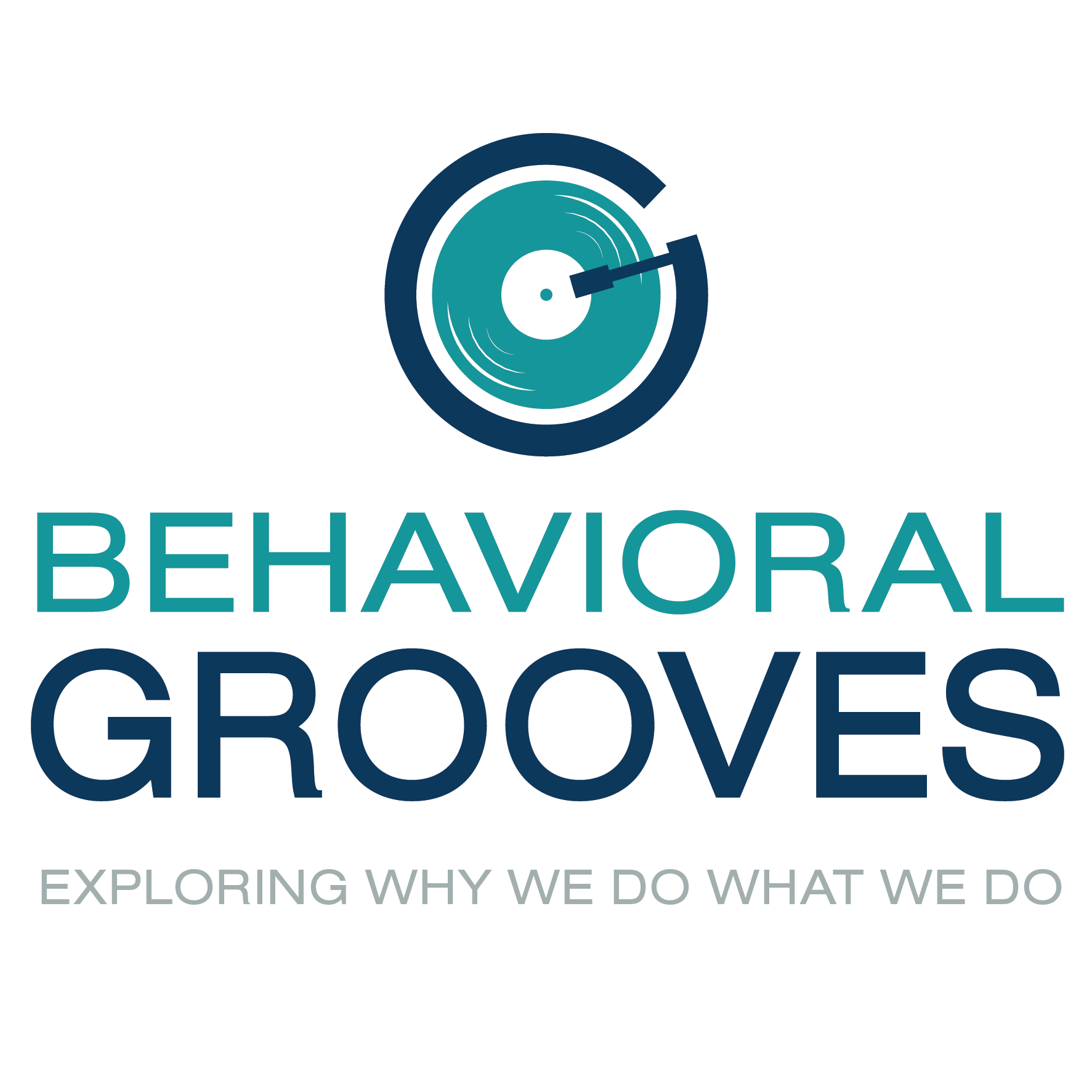 Stories, science and secrets from the world's brightest thought-leaders. Behavioral Grooves is the podcast that satisfies your curiosity of why we do what we do. Explanations of human behavior that will improve your relationships, your wellbeing, and your organization by helping you find your groove.
Episodes
Monday Jul 25, 2022
Monday Jul 25, 2022
Disembarking people from a plane, row by row during the height of COVID, but then cramming all the passengers into a bus to the terminal…where is the common sense in that? Best selling author Martin Lindstrom laments that we are drowning in bureaucracy and that technology is contributing to the death of common sense in society.
Founder and chairman of Lindstrom Company, Martin Lindstrom is also the best selling author of seven New York Times best-selling books. We talk with Martin about his most recent book, "The Ministry Of Common Sense: How to Eliminate Bureaucratic Red Tape, Bad Excuses, and Corporate BS".
Our conversation covers a lot of ground in a short time, including how John F. Kennedy was a trendsetter for the way businessmen dress today, why Martin lives without a phone, as well as how to cultivate more human-to-human connections. And since no conversation on Behavioral Grooves would be complete without a chit-chat about music, we find out what artists Martin would choose to take with him to a desert island.
If you are a regular listener to Behavioral Grooves, please consider donating to our work through Patreon. We really appreciate all our listeners' support, thanks.
Topics
(2:55) Welcome to Martin and speed round.
(8:19) Is technology contributing to the death of common sense?
(9:51) Separating private life and work life.
(14:45) What is the Ministry of Common Sense about?
(22:58) Compliance and being different.
(27:07) What musical artists would Martin take to a desert island?
(30:03) Grooving Session with Kurt and Tim on common sense.
© 2022 Behavioral Grooves

Links
Martin Lindstrom's book: "The Ministry Of Common Sense: How to Eliminate Bureaucratic Red Tape, Bad Excuses, and Corporate BS": https://amzn.to/3z0CJ7M 
Martin Lindstrom: https://www.martinlindstrom.com/ 
Whitney Johnson, Episode 285: "The Three Phases of Growth and Learning": https://behavioralgrooves.com/episode/three-phases-of-growth/ 
Charlie Bell: https://en.wikipedia.org/wiki/Charlie_Bell_(businessman) 
Human Risk Podcast: https://www.human-risk.com/podcast 
Nir Eyal, Episode 303 "From Distracted To Focused: Nir Eyal's Secrets On How To Be Indistractable": https://behavioralgrooves.com/episode/nir-eyal-how-to-be-indistractable/ 
Vanessa Bohns, Episode 253 "Why You Don't Need to be Powerful to be Influential": https://behavioralgrooves.com/episode/influence-vanessa-bohns/ 
Robert Cialdini, Episode 226 "The Power of Unity: Robert Cialdini Expands His Best Selling Book Influence":  https://behavioralgrooves.com/episode/cialdini-unity-in-influence/ 
Andrea Belk Olson, Episode 304 "Finding Out What Your Customers Want and Why It Matters": https://behavioralgrooves.com/episode/what-your-customers-wants/ 
Behavioral Grooves Patreon page: https://www.patreon.com/behavioralgrooves
Musical Links
Tina Turner "Proud Mary": https://www.youtube.com/watch?v=TTfYnRQgKgY&ab_channel=TinaTurner 
Phil Collins "A Groovy Kind of Love": https://www.youtube.com/watch?v=HsC_SARyPzk&ab_channel=PhilCollins 
Mozart "Requiem": https://www.youtube.com/watch?v=Zi8vJ_lMxQI 
Vivaldi "Four Seasons": https://www.youtube.com/watch?v=GRxofEmo3HA 
Comments
(1)
To leave or reply to comments, please download free Podbean or