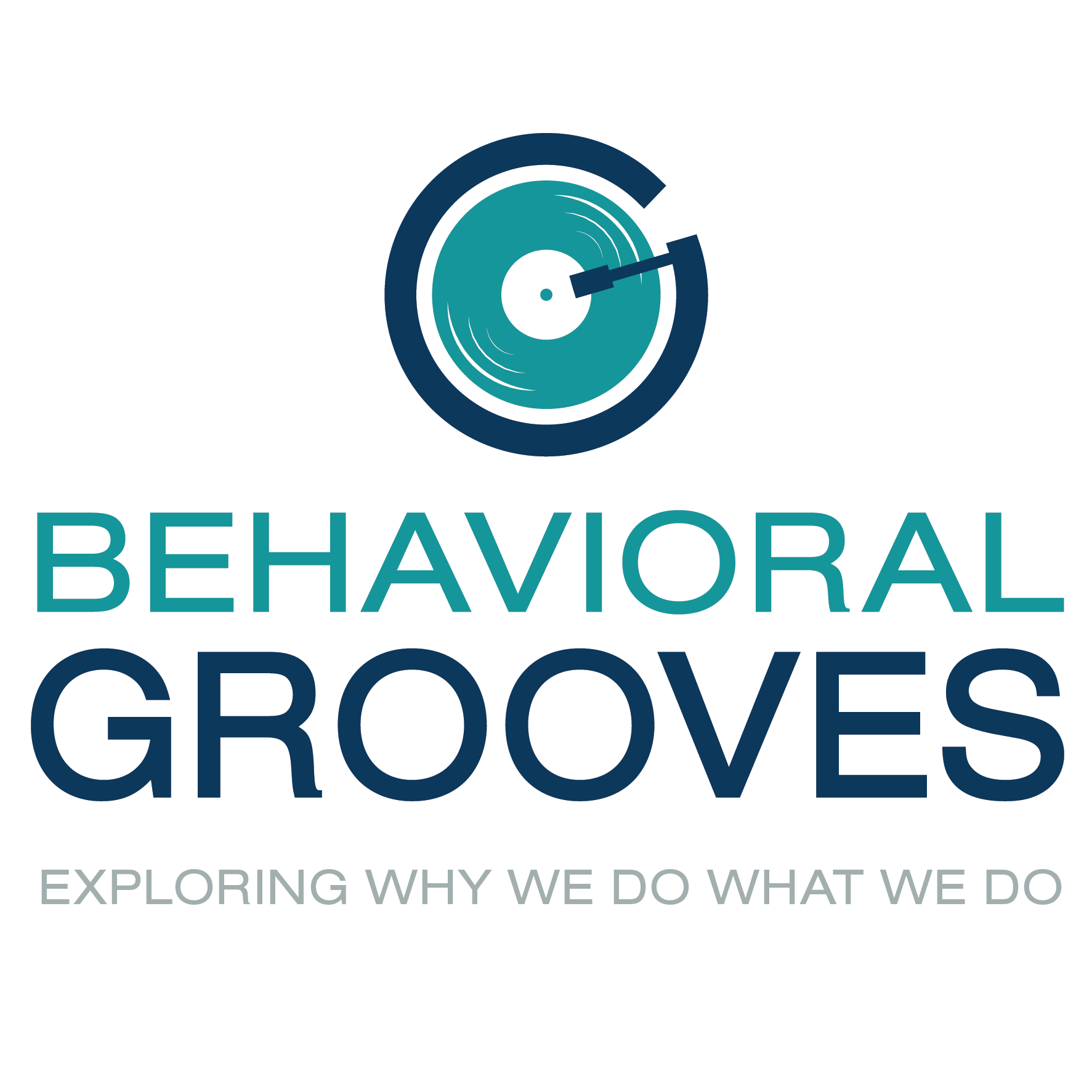 Stories, science and secrets from the world's brightest thought-leaders. Behavioral Grooves is the podcast that satisfies your curiosity of why we do what we do. Explanations of human behavior that will improve your relationships, your wellbeing, and your organization by helping you find your groove.
Episodes
Monday Dec 05, 2022
Monday Dec 05, 2022
Exercising your courage muscle every day and pushing yourself outside of your comfort zone, can have remarkable effect on your mindset and really influence those around you. Pushing through the uncomfortable feeling of simply talking to a stranger, or bravely climbing a ladder to clean your gutters, can make you more prepared for the scary moments in life that you can't control. For instance, you'll be more likely to speak up at work when someone says something inappropriate.
Our guest on this episode has transformed his own life by pushing himself out of his comfort zone everyday. And he is passionate about helping others spark this change in themselves. Scott Simon was a shy, quiet child who was once told by a music teacher that he should just mime the words in a school concert. Scott continued to feel invisible until a life-changing moment, years later, on a flight to Tel Aviv. He shares this heartwarming story of how he embraced a new way to live, in this very personal interview.
Scott Simon is a happiness entrepreneur, founder of the Scare Your Soul courage movement, and the author of the book Scare Your Soul: 7 Powerful Principles to Harness Fear and Lead Your Most Courageous Life. We discuss how we can embrace fear rather than trying to overcome it, the ways to stay motivated when we encounter failure, and the proven benefits of meditation and daily gratitude.
One of the big takeaways from this podcast with Scott is that scaring yourself doesn't need to involve jumping out of a plane to overcome your fear of heights. In fact, Scott advocates for the much less dramatic, but more effective approach of consistency. Climbing a ladder to clean your gutters every day for a week is much more likely to help you overcome your fear of heights than launching yourself out of an airplane. Small, daily incremental steps outside of your comfort zone are what can have a ripple effect on your wellbeing. And when we improve our own wellbeing, those around us start to notice which, in turn, can have a positive effect on the world.
As a starter, you could overcome you fear of writing a podcast review! Jump onto the platform where you listen to Behavioral Grooves Podcast, and write a quick summary of why you listen. Thank you!
Topics
(3:18) Welcome and speed round questions.
(5:14) What does it mean to scare ourselves every day?
(10:16) Scaring yourself with baby steps.
(15:03) Confronting the feeling of being uncomfortable.
(18:30) How practicing gratitude can transform your day.
(21:00) How to stay motivated even when we face failure.
(28:31) Why do people find meditation so hard?
(33:41) Heroes are born in small, everyday moments.
(37:43) How music was part of Scott writing his book.
(40:24) The way Scott scared his soul with singing.
(46:23) Grooving Session with Kurt and Tim on scaring our soul.
© 2022 Behavioral Grooves
Links
Limited time offer - 23% Discount for Brain/Shift Journal: https://www.100behaviors.com/products/the-brain-shift-journal-volume-1 
Scott Simon's book, "Scare Your Soul: 7 Powerful Principles to Harness Fear and Lead Your Most Courageous Life": https://amzn.to/3VEI65Y 
Episode 303, From Distracted To Focused: Nir Eyal's Secrets On How To Be Indistractable: https://behavioralgrooves.com/episode/nir-eyal-how-to-be-indistractable/ 
Episode 176, Annie Duke on How to Decide: https://behavioralgrooves.com/episode/annie-duke-on-how-to-decide/ 
Episode 247, Stanford Prison Experiment, 50 Years On: What Have We Really Learnt? With Dr Philip Zimbardo: https://behavioralgrooves.com/episode/stanford-prison-experiment/ 
Behavioral Grooves Patreon: https://www.patreon.com/behavioralgrooves


Musical Links 
76 Trombones "Music Man": https://www.youtube.com/watch?v=eBQWsBiM5YY