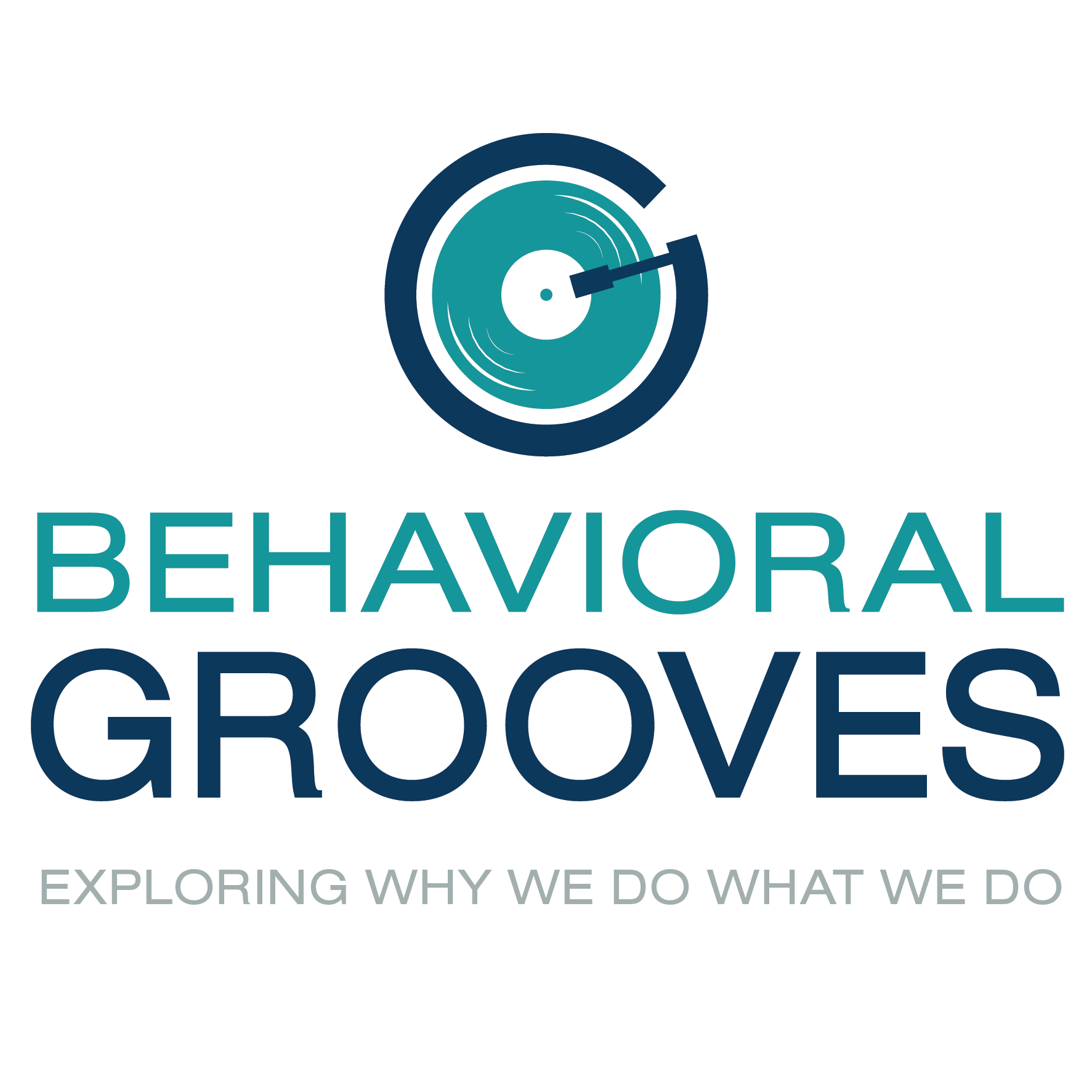 Stories, science and secrets from the world's brightest thought-leaders. Behavioral Grooves is the podcast that satisfies your curiosity of why we do what we do. Explanations of human behavior that will improve your relationships, your wellbeing, and your organization by helping you find your groove.
Episodes
Monday Dec 26, 2022
Monday Dec 26, 2022
Scaling behavioral science initiatives from a small research study to a large population is a topic we have enjoyed delving into this year with John A. List in Episode 296. And we are delighted to be joined on this episode by Neela Saldanha PhD who focuses her work on developing the science around scaling policy interventions.  
Neela is the Executive Director of the Yale Research Initiative on Innovation and Scale (Y-RISE) which focuses on researching complexities of scaling policy interventions and bringing together global experts to overcome the challenges of scaling. Her work history touches academia, non-profits and the private sector, as well as spanning the globe, including India and the US.
We are grateful to Neela for giving us time to discuss her work on this episode. Our ongoing production of the Behavioral Grooves Podcast is gratefully aided by our Patreon members. If you have enjoyed listening to Behavioral Grooves in 2022, please consider donating to our work through the Behavioral Grooves Patreon page. We also love reading reviews of the podcast, which in turn, helps others find our content.
Topics
(3:37) Welcome and speed round questions.
(8:01) Neela's work at Y-RISE.
(12:12) The challenges of scaling research findings.
(20:16) Applying behavioral science tools in the field of behavioral science.
(23:40) The bottlenecks to applying behavioral science in organizations.
(27:51) What are the WICKED problems that need to be solved?
(38:00) Music Neela would take to a desert island.
(40:33) Grooving Session with Kurt and Tim discussing Neela's interview.
© 2022 Behavioral Grooves
Links
Neela Saldanha: https://neelasaldanha.com/ 
Yale Research Initiative on Innovation and Scale (Y-RISE) at Yale University: https://yrise.yale.edu/ 
"Behavioral Science in the Wild (Behaviorally Informed Organizations)": https://amzn.to/3xxAD04
David Yokum PhD, Episode 282: Why Applying Behavioral Science to Public Policy Delivers Better Policy: https://behavioralgrooves.com/episode/behavioral-science-in-public-policy/ 
John A. List, Episode 296. Fail to Scale: Why Good Research Doesn't Always Make Great Policy | John A. List:  https://behavioralgrooves.com/episode/fail-to-scale-john-a-list/ 
John A. List's book, "The Voltage Effect: How to Make Good Ideas Great and Great Ideas Scale": https://amzn.to/3a0GOjh
Episode 289, Why Not All Nudges Work "In The Wild" | Nina Mazar PhD & Dilip Soman PhD: https://behavioralgrooves.com/episode/why-not-all-nudges-work-in-the-wild-nina-mazar-dilip-soman/ 
Diversifi: https://www.diversifiglobal.com/ 
Behavioral Grooves Patreon: https://www.patreon.com/behavioralgrooves
Musical Links
Beethoveen's 9th Symphony: https://www.youtube.com/watch?v=QkQapdgAa7o&ab_channel=OsloPhilharmonic 
Beethoven's 5th Symphony oboe solo: https://www.youtube.com/watch?v=8axcI1K1I1U 
R.D. Burdman Bollywood hits: https://www.youtube.com/watch?v=2QE2NsbDM0M