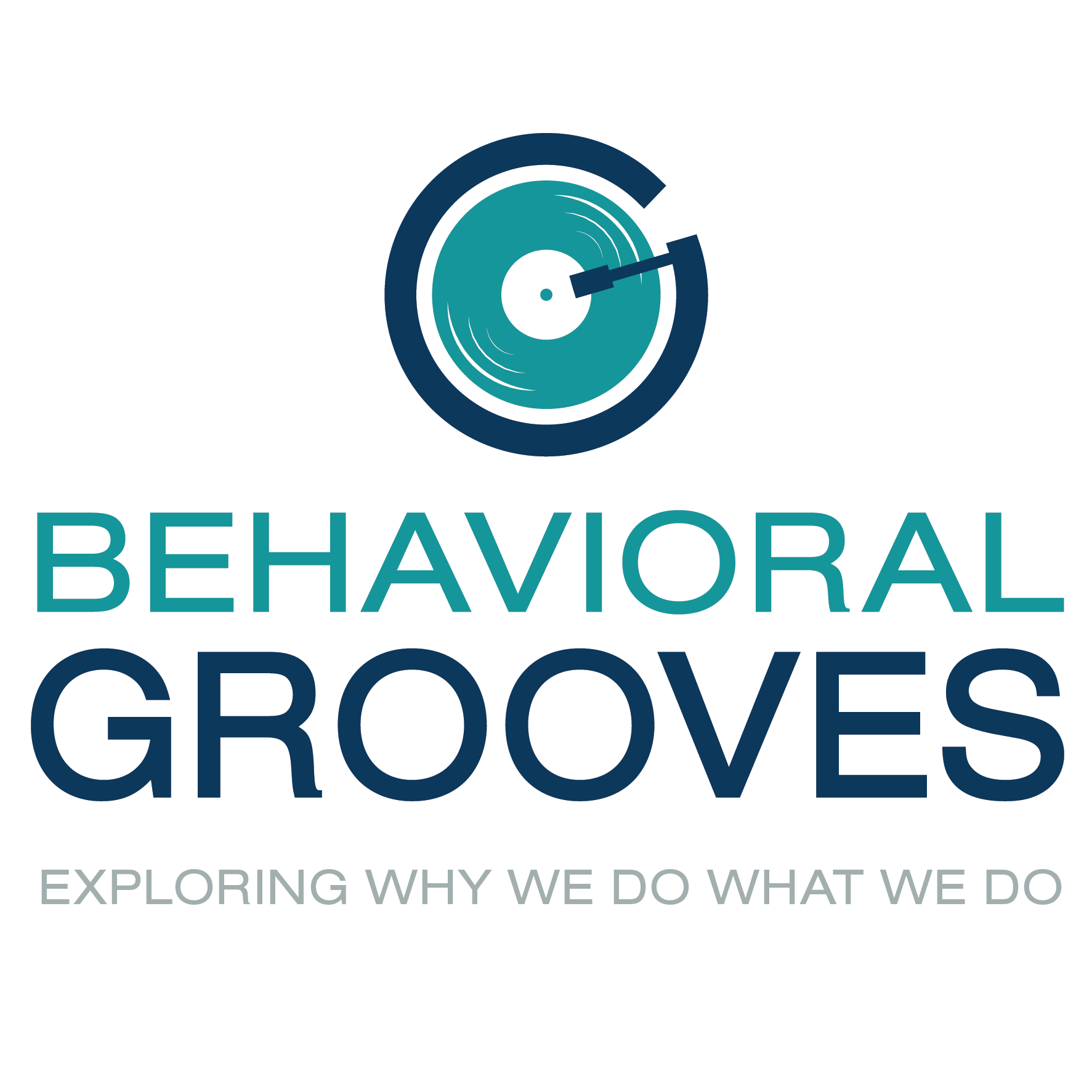 Stories, science and secrets from the world's brightest thought-leaders. Behavioral Grooves is the podcast that satisfies your curiosity of why we do what we do. Explanations of human behavior that will improve your relationships, your wellbeing, and your organization by helping you find your groove.
Episodes
Monday Sep 12, 2022
Monday Sep 12, 2022
Rory Sutherland is a British advertising executive who became fascinated with behavioral science. Between his TED talks, books and articles, he has become one of the field's greatest proponents. Rory is currently the Executive Creative Director of OgilvyOne, after gigs as vice-chairman of Ogilvy Group UK and co-founder of the Behavioural Sciences Practice, part of the Ogilvy & Mather group of companies. He is the author of The Spectator's The Wiki Man column and his most recent book, which we highly recommend, is Alchemy: The Dark Art and Curious Science of Creating Magic in Brands, Business, and Life.
Our discussion with Rory was original published in January 2020, but Rory's evergreen insights continue to be popular with our listeners so we decided to republish this episode. You can also listen to Rory discuss his latest book Transport for Humans: Are We Nearly There Yet? alongside his co-writer Pete Dyson, in episode 290.
We start this discussion with Rory by asking him about his book and some of his insights from it. His approach to advertising, marketing and product design is informed by his ability to look for the things that aren't there. He once described a solution to improving customer satisfaction on the Chunnel Train between London and Paris by suggesting that a billion dollars would be better spent on supermodel hosts in the cars than on reducing ride time by 15 minutes. He's a terrifically insightful thinker.
Our conversation ran amok down all sorts of rabbit holes, as expected, including ergodicity, Sir Arthur Conan Doyle's "The Silver Blaze," high-end audio and the dietary habits of the world-famous runner, Usain Bolt.
In Kurt and Tim's Grooving Session, we discuss some of our favorite takeaways from Rory's conversation including, "The Opposite of a Good Idea is a Good Idea" and others. And finally, Kurt teed up the Bonus Track with a final reflection and recap of the key points we discussed.
As always, we would be grateful if you would write us a quick review. It helps us get noticed by other folks who are interested in podcasts about behavioral science. It will only take 27 seconds. Thank you, and we appreciate your help.
© 2022 Behavioral Grooves
Links
Rory Sutherland: https://ogilvy.co.uk/people/rorys
"Alchemy: The Dark Art and Curious Science of Creating Magic in Brands, Business, and Life": https://amzn.to/3xbibt3
"Transport for Humans: Are We Nearly There Yet?": https://amzn.to/3cZPyIy
Episode 290, Transport Your Thinking; Why We Need To Reframe Travel | Rory Sutherland & Pete Dyson: https://behavioralgrooves.com/episode/transport-rory-sutherland-pete-dyson/
"Friction": https://www.rogerdooley.com/books/friction/
Murray Gell-Mann, PhD: https://en.wikipedia.org/wiki/Murray_Gell-Mann
Robin Williams "Scottish Golf": https://www.youtube.com/watch?v=jx8TzR1-n4Q
Don Draper: https://en.wikipedia.org/wiki/Don_Draper
Ergodicity: https://en.wikipedia.org/wiki/Ergodicity
John James Cowperthwaite: https://en.wikipedia.org/wiki/John_James_Cowperthwaite
SatNav: https://www.macmillandictionary.com/us/dictionary/american/satnav
Daniel Kahneman, PhD: https://en.wikipedia.org/wiki/Daniel_Kahneman
What You See is All There Is: https://en.wikipedia.org/wiki/Thinking,_Fast_and_Slow
Arthur Conan-Doyle: https://en.wikipedia.org/wiki/Arthur_Conan_Doyle
Sherlock Holmes "Silver Blaze": https://en.wikipedia.org/wiki/The_Adventure_of_Silver_Blaze
Tim Houlihan's Blog on "Silver Blaze": https://tinyurl.com/ufumkj6
Ben Franklin T-Test: https://tinyurl.com/wocdsdk
Volkswagen Fighter: https://tinyurl.com/qpyqh87
David Ogilvy: https://en.wikipedia.org/wiki/David_Ogilvy_(businessman)
Jock Elliot: https://www.theguardian.com/news/2005/dec/01/guardianobituaries.media
Battle of Leyte Gulf: https://en.wikipedia.org/wiki/Battle_of_Leyte_Gulf
Croft Audio: http://www.croftacoustics.co.uk/main.html
Mu-So single speaker: https://www.naimaudio.com/mu-so
WFMT Chicago: https://www.wfmt.com/
TK Maxx: https://www.tkmaxx.com/uk/en/
Berlin Hotel with Big Lebowski: https://www.michelbergerhotel.com/en/
Shure: https://www.shure.com/en-US/products/microphones?lpf[top][types][]=microphones
Zoom: https://zoom.us/
Satisficing: https://en.wikipedia.org/wiki/Satisficing
Usain Bolt: https://en.wikipedia.org/wiki/Usain_Bolt
Sheena Iyengar, PhD: https://www.sheenaiyengar.com/
Jelly Jar Study: https://tinyurl.com/oo6g6eb
Big Band Music: https://en.wikipedia.org/wiki/Big_band
Musical Links
Aretha Franklin: https://en.wikipedia.org/wiki/Aretha_Franklin
Southern California Community Choir: https://en.wikipedia.org/wiki/Southern_California_Community_Choir
Abba: https://en.wikipedia.org/wiki/ABBA
Felix Mendelssohn: https://en.wikipedia.org/wiki/Felix_Mendelssohn
George Frideric Handel: https://en.wikipedia.org/wiki/George_Frideric_Handel
Johann Sebastian Bach: https://en.wikipedia.org/wiki/Johann_Sebastian_Bach
Johann Christian Bach: https://en.wikipedia.org/wiki/Johann_Christian_Bach