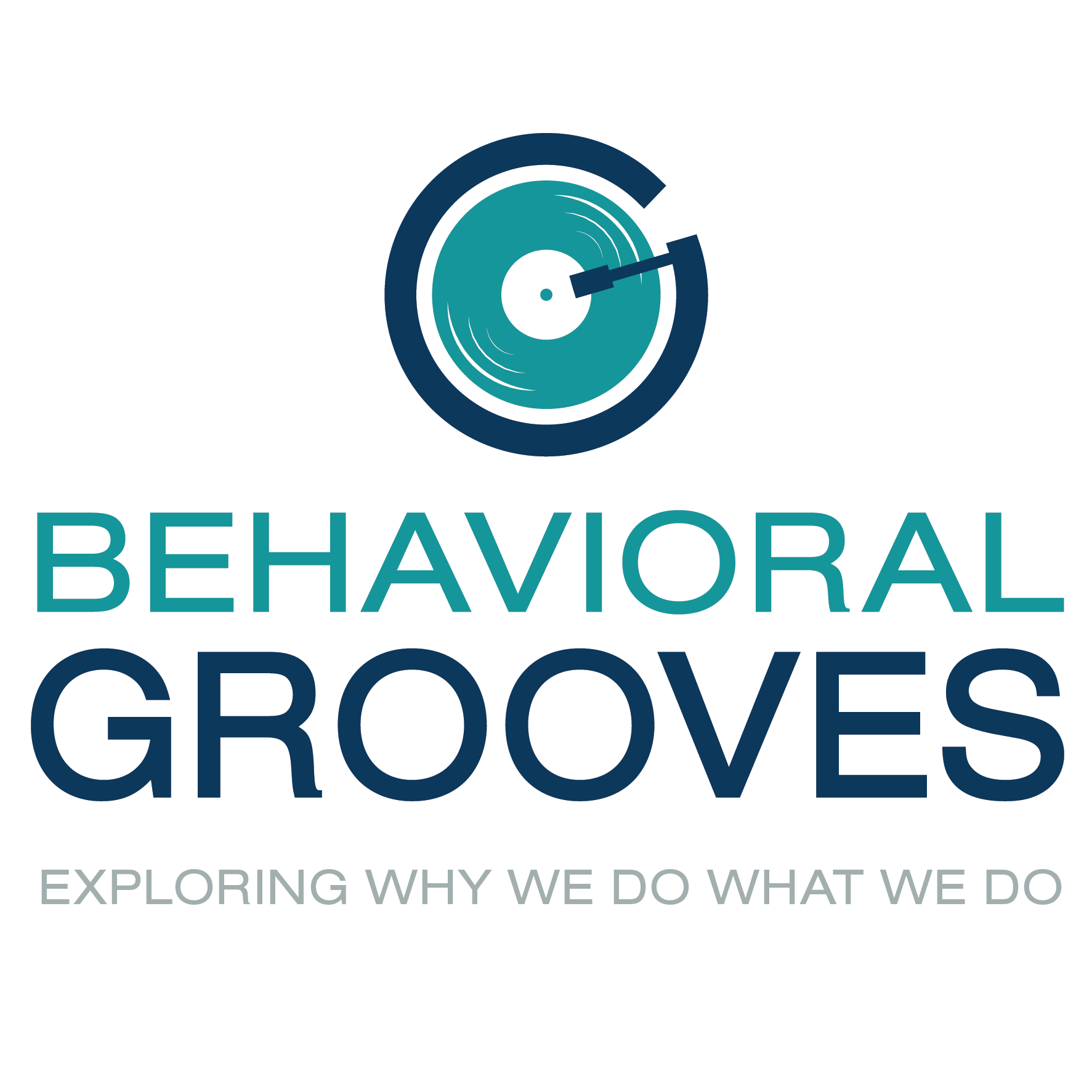 Stories, science and secrets from the world's brightest thought-leaders. Behavioral Grooves is the podcast that satisfies your curiosity of why we do what we do. Explanations of human behavior that will improve your relationships, your wellbeing, and your organization by helping you find your groove.
Episodes
Monday Nov 21, 2022
Monday Nov 21, 2022
The web was intended to be a way of creating genuine connections with others, but we're all sadly familiar with the detrimental ways it can be used to spread misinformation. A team of experts at Prosocial Design Network is now using evidence-based behavioral insights to redesign social media interactions, to bring out the best of us online.
We're honored to be joined on this episode by two of the designers of the Prosocial Design Network - John Fullot and Philipp Lorentz-Spreen. John Fallot is a user experience and graphic designer based in the New York City Metro Area. He co-founded the Prosocial Design Network with colleague Joel Putnam in late 2019, in order to better explore ways that the web could be optimized for prosocial behaviors.
Dr. Philipp Lorenz-Spreen is a research scientist based in Berlin, Germany. His work focuses on decision making online, and finding ways to improve online democratic discourse through environmental interventions.
There are certainly no silver bullets in the effort of minimizing the spread of misinformation. But this conversation gives us hope and provides some insights for everyone on how to approach social media in a better way.
We encourage you to check out the work of the Prosocial Design Network and browse through the interventions they are currently testing: www.prosocialdesign.org.
Topics
(3:34) Welcome and speed round questions.
(6:41) Can we inoculate ourselves from misinformation online?
(8:38) Redesigning the world wide web against misinformation.
(13:28) Is misinformation on social media really threatening democracy?
(16:50) Asymmetry of power between the platform and the users.
(24:15) John and Phillip's favorite Prosocial Design intervention: frictionless designs and "thank you" buttons.
(28:33) Which social media sites are being proactive with interventions?
(30:47) What is the obligation of behavioral scientists?
(37:11) What music do John and Phillip listen to?
(42:11) Grooving Session with Kurt on Tim on the Prosocial Design Network.
© 2022 Behavioral Grooves
Links
Prosocial Design Network: www.prosocialdesign.org
Prosocial Design Network Slack: www.prosocialdesign.org/community
Prosocial Design Network donations: www.prosocialdesign.org/donate
Maxwell House commercial with Margaret Hamilton: https://youtu.be/tUnNDEygBjA\
Discord: https://discord.com/ 
Lorenz-Spreen, P., Lewandowsky, S., Sunstein, C.R. et al. How behavioural sciences can promote truth, autonomy and democratic discourse online. Nat Hum Behav (2020): https://doi.org/10.1038/s41562-020-0889-7
Lorenz-Spreen, P., Geers, M., Pachur, T. et al. Boosting people's ability to detect microtargeted advertising. Sci Rep (2021): https://doi.org/10.1038/s41598-021-94796-z
Episode 10, Kal Turnbull Reddit superstar, Changing the World One View at a Time: https://behavioralgrooves.com/episode/changing-the-world-one-view-at-a-time-with-reddit-superstar-kal-turnbull/ 
Nir Eyal "Hooked: How to Build Habit-Forming Products": https://amzn.to/3XeWgMM 
Episode 303, From Distracted To Focused: Nir Eyal's Secrets On How To Be Indistractable: https://behavioralgrooves.com/episode/nir-eyal-how-to-be-indistractable/ 
Behavioral Grooves Patreon Page: https://www.patreon.com/behavioralgrooves 


Musical Links 
John:
Kat Cunning "Could Be Good": https://www.youtube.com/watch?v=QpFh4dnKPKs 
Phillip:
Pashanim "Airwaves": https://www.youtube.com/watch?v=i5wsXLmWhCM&ab_channel=PashanimNulldreinull