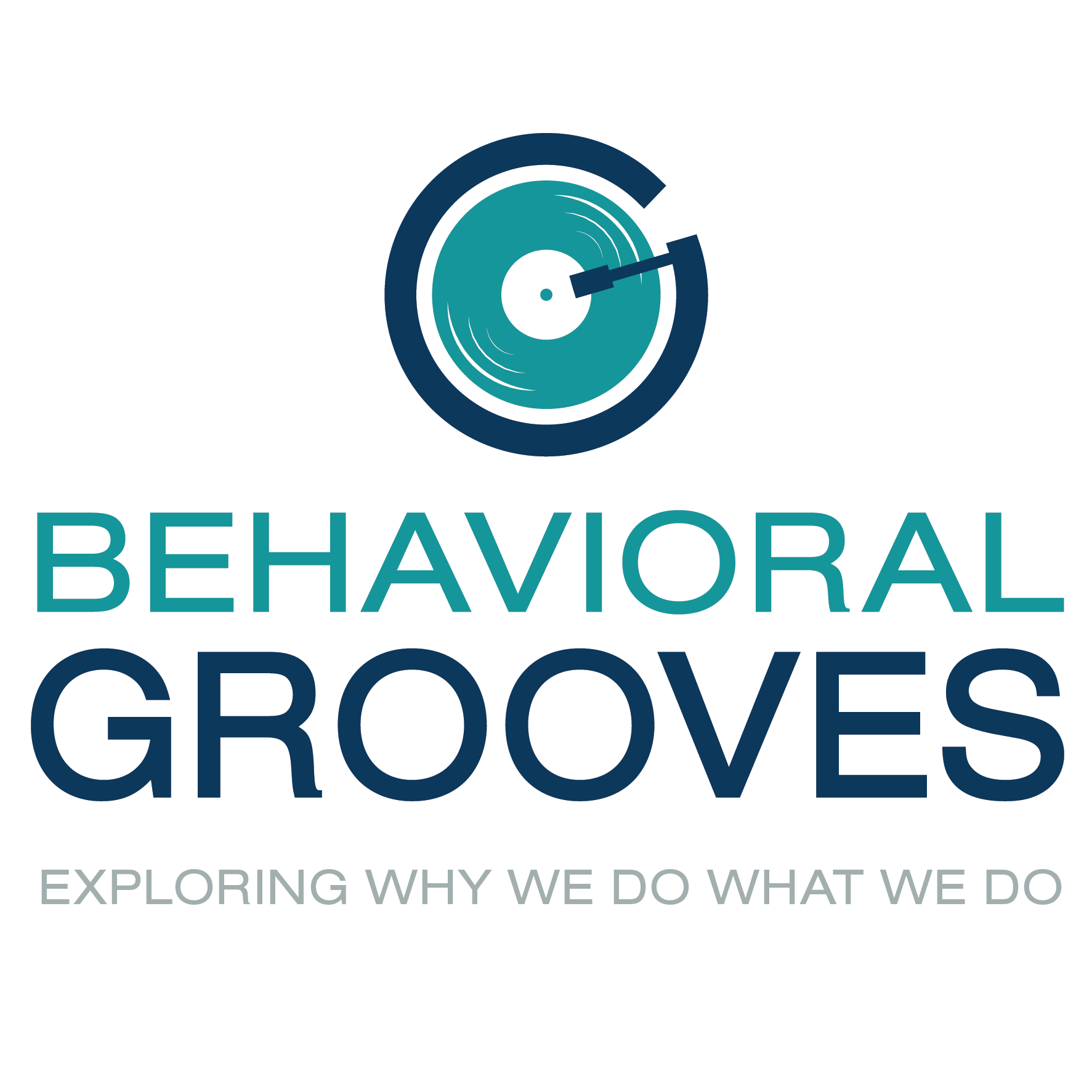 Stories, science and secrets from the world's brightest thought-leaders. Behavioral Grooves is the podcast that satisfies your curiosity of why we do what we do. Explanations of human behavior that will improve your relationships, your wellbeing, and your organization by helping you find your groove.
Episodes
Sunday Apr 23, 2023
Sunday Apr 23, 2023
Is a happy life one that is abundant with pleasure? Or one without pain? Or one that overcomes struggle? The quest for a good life may go beyond the scope of a psychological study. But bestselling author, Paul Bloom does believe that psychology can help us maximize the circumstances that contribute to our happiness.
In the second part of our interview with psychologist Paul Bloom we delve more into his book  "Psych: The Story of the Human Mind". Not only do we discuss the factors that lead to a happy life, we talk to Paul about the evolution of selfish versus altruistic behaviors, the ongoing debate between nature versus nurture, how maximizers and satisficers differ and what exactly hypophobia is.
If you'd like to listen to the first part of Paul's interview, tune in to episode 352 and you'll also enjoy our previous discussion with Paul about his book, The Sweet Spot in episode 241. 
Become a podcast follower of Behavioral Grooves and you will automatically be notified when our new weekly episodes go live.
Topics 
(2:23) Why Paul hasn't written a psychology textbook.
(5:03) The evolution of kindness and selfishness. 
(11:57) Nature vs. nurture.
(15:30) Why do we care more about our differences than our similarities?
(18:07) Maximizers vs. satisficers? 
(20:28) Is language infinite in principle, but finite in practice?
(22:19) What is a good life?
(27:34) Do a lot of our politicians have hypophobia (lack of fear)?
(30:47) What music would Paul take to a desert island?
(34:30) Grooving Session with Kurt and Tim.
© 2023 Behavioral Grooves
Links 
Episode 352, Psychology: Should Freud Still Be On The Syllabus? Paul Bloom, Part 1: https://behavioralgrooves.com/episode/psychology-freud-on-the-syllabus/ 
Paul Bloom's book "Psych: The Story of the Human Mind": https://amzn.to/3MF6raM 
Episode 241 with Paul Bloom, Why Finding Pleasure in Life is a Painful Journey: https://behavioralgrooves.com/episode/pleasure-is-a-painful-journey/ 
Lila Gleitman: https://en.wikipedia.org/wiki/Lila_R._Gleitman 
Noam Chomsky: https://en.wikipedia.org/wiki/Noam_Chomsky 
Randolph Nesse: https://www.randolphnesse.com/ 
Musical Links 
The White Lotus Soundtrack "I Want to Live": https://www.youtube.com/watch?v=8I9ffEzCPIA 
Elton John "The Last Song": https://www.youtube.com/watch?v=R5eEQJZm7ZM 
David Bowie "Changes": https://www.youtube.com/watch?v=4BgF7Y3q-as 
Tracey Chapman "Fast Car": https://www.youtube.com/watch?v=AIOAlaACuv4 
Joan Armatrading "Already There": https://www.youtube.com/watch?v=ChMcN0ke1eA 
Suzanne Vega "Walk on The Wild Side": https://www.youtube.com/watch?v=pEXGLRLhWls 
Led Zeppelin "Stairway to Heaven": https://www.youtube.com/watch?v=Ly6ZhQVnVow 
Pink Floyd "Time": https://www.youtube.com/watch?v=Qr0-7Ds79zo