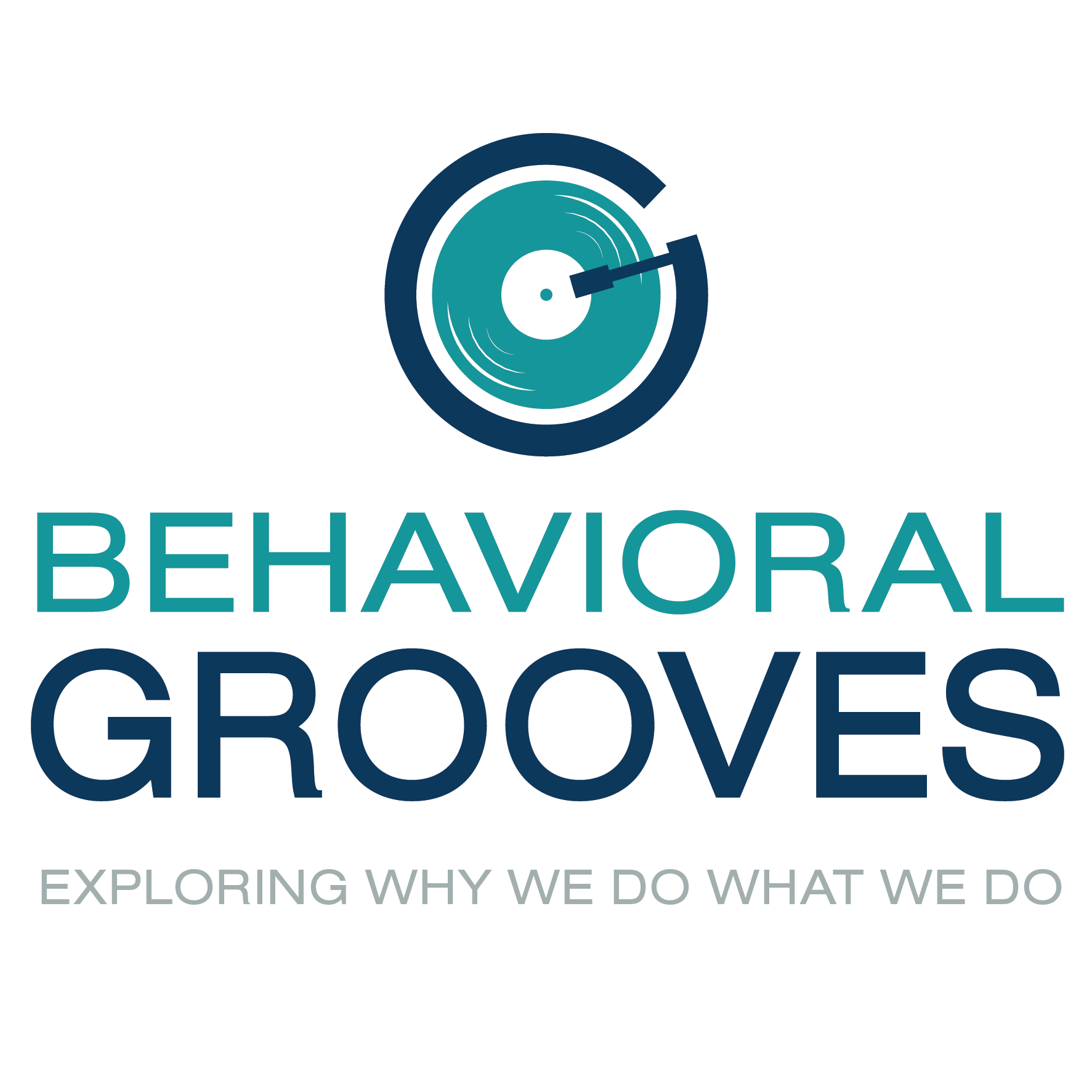 Stories, science and secrets from the world's brightest thought-leaders. Behavioral Grooves is the podcast that satisfies your curiosity of why we do what we do. Explanations of human behavior that will improve your relationships, your wellbeing, and your organization by helping you find your groove.
Episodes
Monday Feb 13, 2023
Monday Feb 13, 2023
First impressions matter but when it comes to dating, don't get blown away by the myth of the "relationship spark". Some people can instead be characterized as a "slow burn"; a person who you like more and more each time. We revisit an episode with dating coach, behavioral scientist and author of How Not To Die Alone, Logan Ury about how to date successfully.
Logan Ury studied psychology at Harvard, was a TED Fellow, then became a behavioral scientist at Google, where she ran Google's behavioral science team – which we now know as The Irrational Lab. She became a dating coach and is currently the Director of Relationship Science at the dating app Hinge, where she leads a research team dedicated to helping people find love. Her work has appeared in The New York Times and The Atlantic, among a variety of media outlets, including HBO and the BBC. 
Aside from those cool things, we wanted to talk to her because she is the author of How To Not Die Alone.
In our conversation with Logan, which was originally recorded in early 2021, we talk about the challenges people face in getting prepared for dating, making the most of their dating experiences, and maintaining great relationships once they've landed in one. She shared her insights into how to overcome some of the common hurdles and to make the most out of each phase of the dating life.
We had an interesting discussion about why moving from 'romanticizer' or 'maximizer' to 'satisficer' can make a big difference in your relationships (and in life). We talk about the Monet Effect and how we need to work hard to overcome some of our biggest biases – like the fundamental attribution error and negativity bias.
She was also kind enough to share a little bit about her communal living conditions and her recommendation that we all need more significant others – OSO's – in these turbulent times.
NOTE #1: The "F" word features prominently in our conversation since it's in the title of one of her book's chapters.
NOTE #2: Christina Gravert joined for our Grooving Session as our first-ever Grooving Partner, and you'll hear her in the introduction, as well. We're pleased that our good friend was named by Forbes magazine as one of the top behavioral scientists you ought to know. Christina teaches Economics at the University of Copenhagen, is a co-founder of Impactually, a behavioral consultancy, she has been a guest on Behavioral Grooves (episode 16 on creating a Nudge-A-Thon), and was a speaker at Nudge.It North 2021.
© 2023 Behavioral Grooves
Links
Logan Ury: https://www.loganury.com/
"How to Not Die Alone": https://amzn.to/3JSmDUz 
Ira Glass: https://en.wikipedia.org/wiki/Ira_Glass
Dan Ariely: https://danariely.com/
Esther Perel: https://www.estherperel.com/
John Gottman, The Gottman Institute: https://www.gottman.com/
Eli Finkel: https://elifinkel.com/
Daniel Gilbert: https://en.wikipedia.org/wiki/Daniel_Gilbert_(psychologist)
Jane Ebert: https://www.brandeis.edu/facultyguide/person.html?emplid=0fd6834b65b0eddec69f2ab77539fd341d63b270
Alain De Botton "School of Life": https://www.theschooloflife.com/about-us/faculty/alain-de-botton/
Reiki: https://en.wikipedia.org/wiki/Reiki
"Algorithms to Live By": https://algorithmstoliveby.com/
John Nash "A Beautiful Mind": https://en.wikipedia.org/wiki/John_Forbes_Nash_Jr.
Nicole Prause: https://en.wikipedia.org/wiki/Nicole_Prause
36 Questions That Lead to Love: https://www.nytimes.com/2015/01/09/style/no-37-big-wedding-or-small.html
The School of Life books: https://www.theschooloflife.com/shop/us/books/
Shelley Archambeau – Episode 204: https://behavioralgrooves.com/episode/how-shelley-archambeau-flies-like-an-eagle/
Christina Gravert – Episode 16: https://behavioralgrooves.com/episode/nudge-a-thon-with-dr-christina-gravert/
Christina Gravert, "Online Dating Like a Game Theorist": https://behavioralscientist.org/online-dating-like-a-game-theorist/
Christina Gravert – Impactually: https://impactually.se/
"10 Behavioral Scientists You Should Know": https://www.forbes.com/sites/alineholzwarth/2020/10/29/10-behavioral-scientists-you-should-know/?sh=36ad80b442e0 
Musical Links
"Hamilton" soundtrack: https://www.youtube.com/watch?v=aPSWZUExZ8M 
Chance the Rapper "Coloring Book": https://www.youtube.com/watch?v=BeChAs-bI3A 
Bush "Glycerine": https://www.youtube.com/watch?v=bvXbHN5Gijw%C2%A0