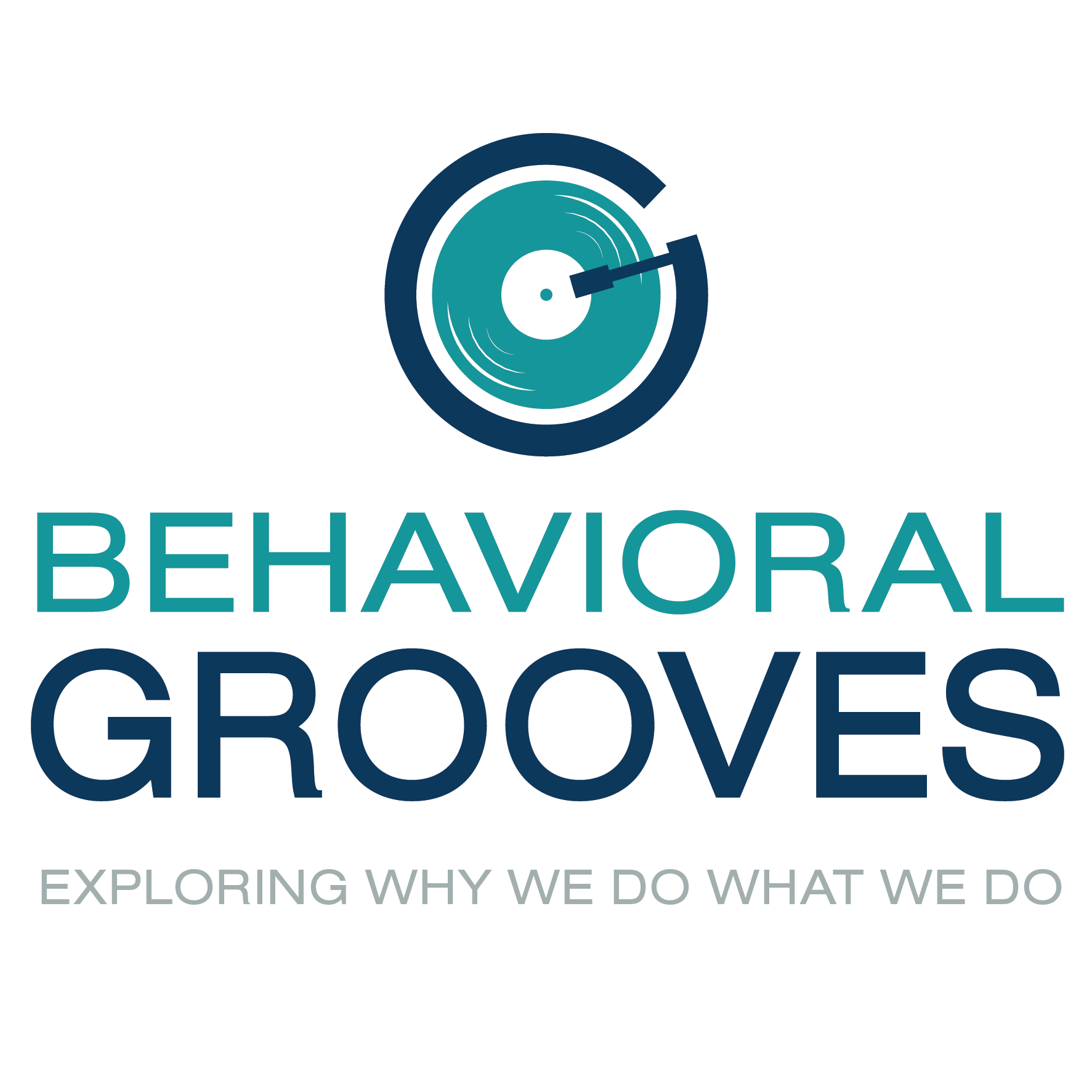 Stories, science and secrets from the world's brightest thought-leaders. Behavioral Grooves is the podcast that satisfies your curiosity of why we do what we do. Explanations of human behavior that will improve your relationships, your wellbeing, and your organization by helping you find your groove.
Episodes
Wednesday Mar 31, 2021
Wednesday Mar 31, 2021
Michael F. Schein is a hype specialist and the author of The Hype Handbook: 12 Indispensable Secrets from the World's Greatest Propagandists, Self-Promoters, Cult Leaders, Mischief Makers, and Boundary Breakers. He is also the founder and president of MicroFame Media, a marketing agency that specializes in making idea-based companies famous in their industries. 
We caught up with Michael recently to talk about his book about how hype can be a very good thing. In and of itself, hype can be a powerful tool of promotion and its bad reputation may be well deserved, but it's not carved in stone. Hype has a place in a world abundant with choice and Michael has some ideas on how to use hype to cut through a crowded field. 
Michael offers some tips on how to manage your way – ethically – through the world of hype to help you and your ideas breakthrough. 
We also talked about Tim Ferriss's claim on the world kickboxing championship, and we discussed which world would be a better world to live in: a world that was imagined in George Orwell's Nineteen Eighty-Four, or Aldous Huxley's A Brave New World. Buckle up, Buttercups! 
© 2021 Behavioral Grooves
Links
Michael Schein: https://michaelfschein.com/ 
You can download Michael's recommendations on hype ideas at www.hypereads.com/list 
Access to Anyone podcast: https://www.accesstoanyonepodcast.com/ 
George Orwell's Nineteen Eighty-Four: https://en.wikipedia.org/wiki/Nineteen_Eighty-Four 
Aldous Huxley's A Brave New World: https://en.wikipedia.org/wiki/Brave_New_World 
Tim Ferriss: https://en.wikipedia.org/wiki/Tim_Ferriss 
Anarchist Cookbook: https://en.wikipedia.org/wiki/The_Anarchist_Cookbook 
Shep Gordon: https://en.wikipedia.org/wiki/Shep_Gordon 
"Wall Street" movie: https://en.wikipedia.org/wiki/Wall_Street_(1987_film) 
Wembley Stadium: https://en.wikipedia.org/wiki/Wembley_Stadium 
Frans de Waal Capuchin Monkey Experiments: https://www.youtube.com/watch?v=meiU6TxysCg
Behavioral Grooves Patreon: https://www.patreon.com/behavioralgrooves 
Musical Links
Black Flag "Nervous Breakdown": https://www.youtube.com/watch?v=302oEzSPCqE 
Violent Femmes "Blister in the Sun": https://www.youtube.com/watch?v=JE-dqW4uBEE 
David Bowie "Modern Love": https://www.youtube.com/watch?v=jLMUZahN7NU 
Alice Kooper "No More Mister Nice Guy": https://www.youtube.com/watch?v=KN6ngThqMEs 
Ministry "Jesus Built My Hotrod": https://www.youtube.com/watch?v=IpPOX6-sP7g 
Dead Milkmen "Punk Rock Girl": https://www.youtube.com/watch?v=yF7fgEMrk0k 
Sonic Youth "Superstar": https://www.youtube.com/watch?v=Y21VecIIdBI 
California Raisins "Heard it Through the Grapevine": https://www.youtube.com/watch?v=UShiwymsX0w 
WWF "Land of A Thousand Dances": https://www.youtube.com/watch?v=oHZCcu9ltcs 
Whitney Houston "I Will Always Love You": https://www.youtube.com/watch?v=mK4hweZRU0k 
Boomtown Rats "I Don't Like Mondays": https://www.youtube.com/watch?v=FcZW0GFLSdw 
The Specials "Monkey Man": https://www.youtube.com/watch?v=49FbSq_JNeQ 
Sex Pistols "God Save The Queen": https://www.youtube.com/watch?v=02D2T3wGCYg 
The Clash "Rock the Casbah": https://www.youtube.com/watch?v=bJ9r8LMU9bQ 
Husker Du "Camden Palace": https://www.youtube.com/watch?v=gsGw8DyWkik 
The Replacements "I Will Dare": https://www.youtube.com/watch?v=o4ynSTN8bkc 
Depeche Mode "Personal Jesus": https://www.youtube.com/watch?v=u1xrNaTO1bI 
The Dead Kennedy's "In God We Trust": https://www.youtube.com/watch?v=_bqIS0n64Ig 
Joy Division "She's Lost Control": https://www.youtube.com/watch?v=FD2SfQJOK08