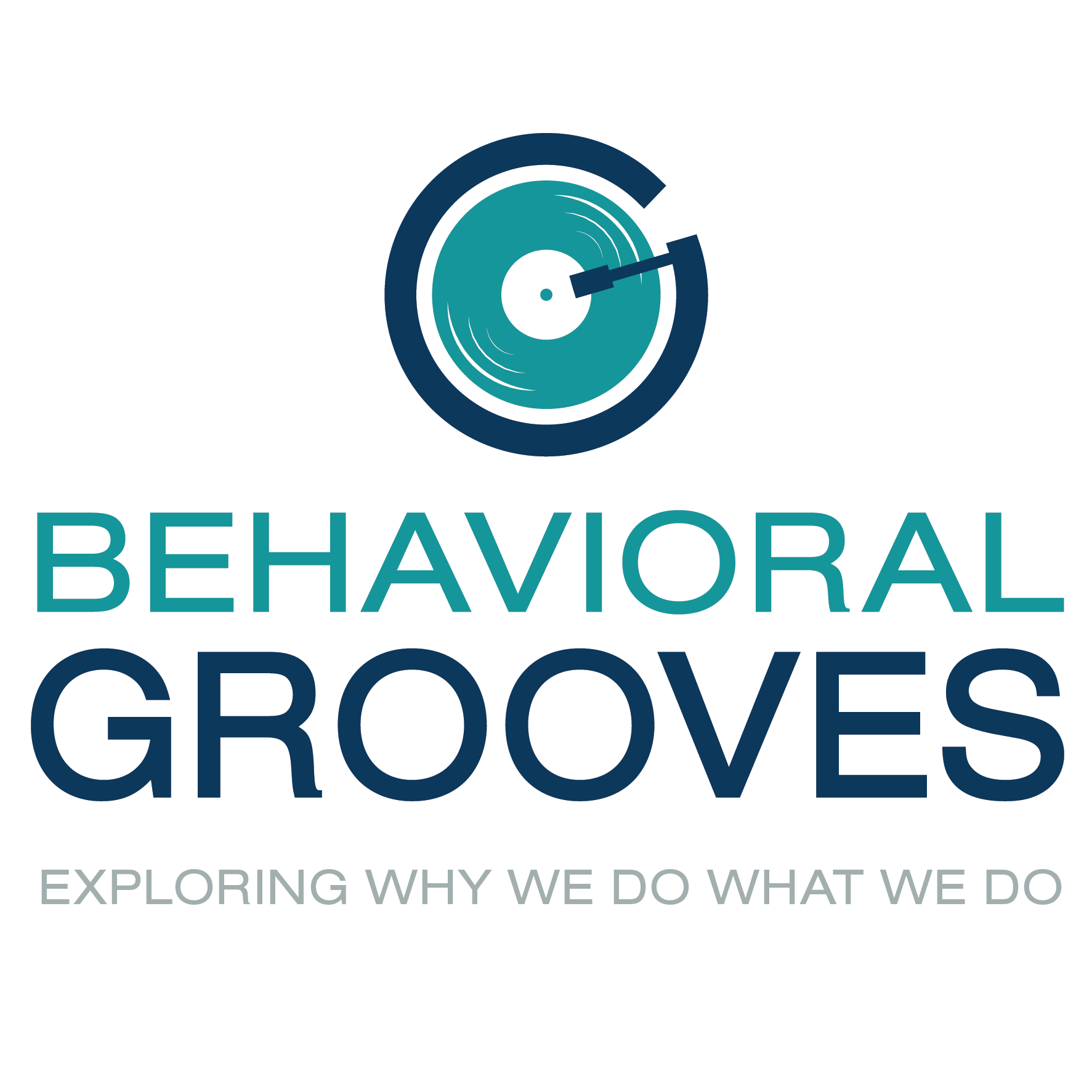 Stories, science and secrets from the world's brightest thought-leaders. Behavioral Grooves is the podcast that satisfies your curiosity of why we do what we do. Explanations of human behavior that will improve your relationships, your wellbeing, and your organization by helping you find your groove.
Episodes
Monday Jan 30, 2023
Monday Jan 30, 2023
"Brands really matter, when and only when they matter to consumers. And this is fundamentally a question of human connection." ~ Matt Johnson
To get under the skin of how branding works, what makes it effective and how to build a successful brand, we talk with Matt Johnson PhD, who is an expert on the human side of business. Matt is a speaker, researcher, and writer specializing in the application of psychology and neuroscience to marketing. We discuss everything from the difference of brand strategy, brand personality and brand meaning, all the way to how brands can get involved in activism.
"What determines if you're a great brand is if your values and your attributes and your characteristics resonate with your target market." ~ Matt Johnson
Our conversation doesn't just appeal to marketers, however. In our usual lighthearted style, Kurt and Tim touch on Matt's love of Arsenal, his appreciation for pumpkin spice lattes, and the music that helps him come up with creative ideas. 
As a former guest on Behavioral Grooves, we are delighted to welcome Matt back to discuss branding and marketing. Matt's recent book, "Branding that Means Business: How to Build Enduring Bonds between Brands, Consumers and Markets" which is co-written with Tessa Misiaszek, provides a really informative overview of the application of marketing in organizations. Listen in to this episode to get a flavor for the expertise that Matt brings to his field.
Behavioral Grooves relies on the support of listeners. If you'd like to be part of the community of supporters of the show, please visit our Patreon page. 
Topics 
(5:27) Welcome and speed round questions.
(11:48) Why branding is at a crossroads now.
(15:30) What is the difference between brand strategy, brand personality and brand meaning?
(18:45) Why are some brands better at connecting with people?
(25:39) The intersection of neuroscience and marketing.
(27:47) Why Matt thinks we should steer away from the word consumer.
(30:20) How the communication landscape has changed branding.
(34:21) Social identity in branding.
(37:45) How brands can play a part in activism without becoming tribal.
(45:51) Can brands break through the noise?
(48:26) What music would Matt take to a desert island?
(53:10) Grooving Session with Kurt and Tim discussing branding.
© 2023 Behavioral Grooves
Links 
Behavioral Grooves on LinkedIn: Behavioral Grooves
Behavioral Grooves on Twitter: @behavioralgroov
Behavioral Grooves on YouTube: Behavioral Grooves
Behavioral Grooves on Instagram: @behavioralgrooves
Behavioral Grooves on Facebook: Behavioral Grooves
Send Behavioral Grooves an Email: info@behavioralgrooves.com 
Support Behavioral Grooves on Patreon: https://www.patreon.com/behavioralgrooves
Matt's book, co-written with Tessa Misiaszek, "Branding that Means Business: How to Build Enduring Bonds between Brands, Consumers and Markets": https://amzn.to/3Jk2zdL 
Matt's blog "Neuroscience Of": https://www.neuroscienceof.com/branding-blog
Episode 177, Matt Johnson & Prince Ghuman on Mid-Liminal Marketing and the Ethics of Applied Neuroscience: https://behavioralgrooves.com/episode/matt-johnson-prince-ghuman-on-mid-liminal-marketing-and-the-ethics-of-applied-neuroscience/ 
Episode 235, Make Choice Rewarding: Behavioral Insights in Marketing with Matthew Willcox: https://behavioralgrooves.com/episode/marketing-matthew-willcox/ 
Musical Links 
The Beatles "Don't Let Me Down": https://www.youtube.com/watch?v=NCtzkaL2t_Y 
Pierre Boulez "Livres Pour Cordes": https://www.youtube.com/watch?v=omeOdqO05W4&ab_channel=EuroArtsChannel