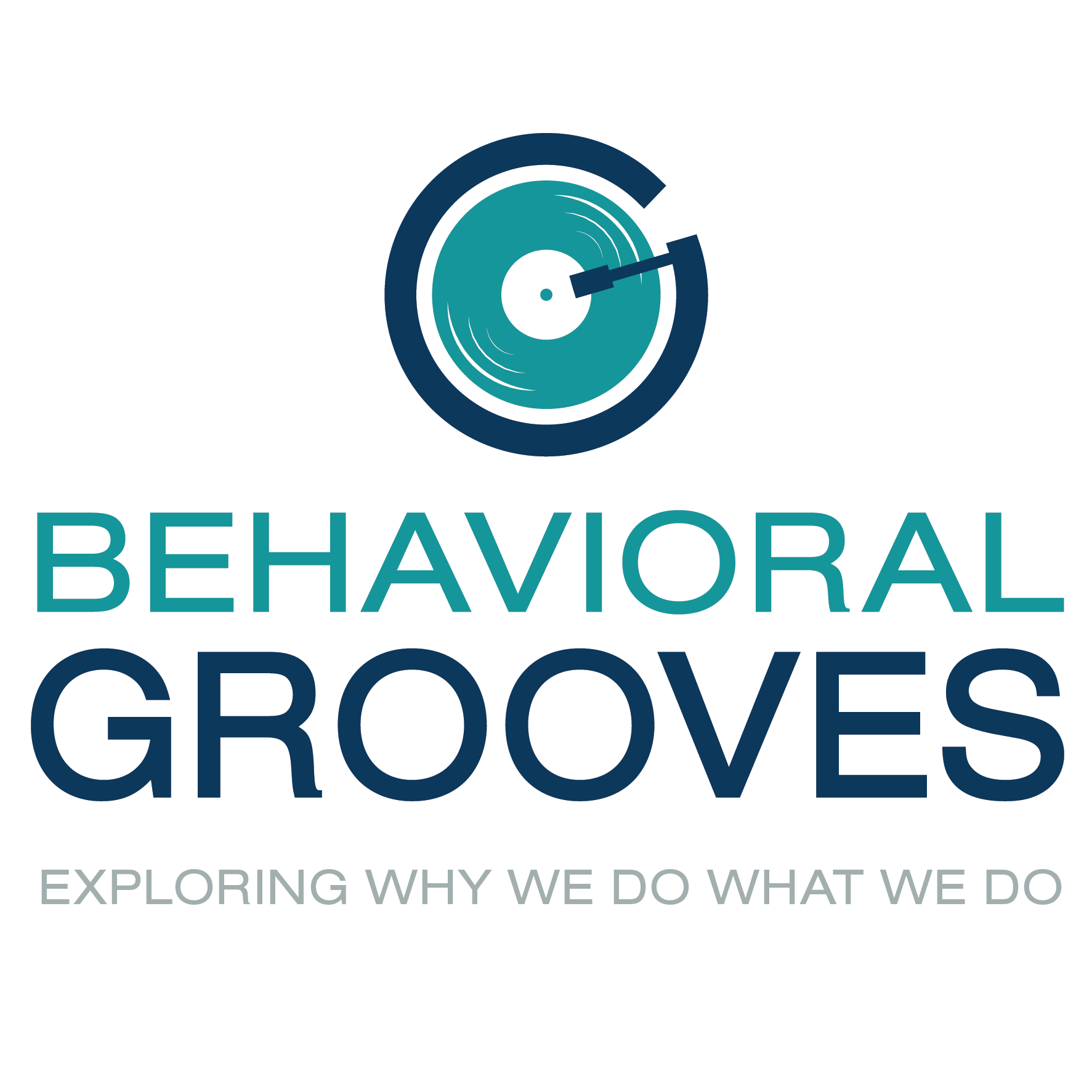 Stories, science and secrets from the world's brightest thought-leaders. Behavioral Grooves is the podcast that satisfies your curiosity of why we do what we do. Explanations of human behavior that will improve your relationships, your wellbeing, and your organization by helping you find your groove.
Episodes
Monday Nov 19, 2018
Monday Nov 19, 2018
University of Chicago MBA professor Linnea Gandhi talked with Kurt and Tim recently about her consulting work, her passion for statistics, grading papers and how a good improvisational theatre production can be sheer joy. Self-descriptions of her own achievements are blanketed with modesty; however, her passions shine through when discussing her work, both past and present.
Linnea is a remarkable person. After completing her undergraduate at Harvard and an MBA at the University of Chicago Booth School, she worked with the Boston Consulting Group, then with ideas42. And since last year, she's operated her own consultancy based on the application of behavioral sciences while teaching MBA students at the University of Chicago. Her consultancy, BehavioralSight, takes clients beyond simple biases and into the methodologies of scientific measurement that are critical to professional and personal decision-making.
When we caught up with Linnea, she was busy preparing a presentation for a conference she was invited to speak at and, simultaneously, was deep into reading a book on statistics.  Statistics became central to our conversation and she even admitted to having a CRUSH on statistics! She sees a need to understand how we calculate decision probabilities and believes the world could be a better place with better application of statistical tools.  
In addition to her extensive work as consultant and teacher, she is one of the very special fraternity of people who have co-authored a paper with Nobel Laureate, Danny Kahneman. The paper, coauthored with Kahneman, Andrew Rosenfield and Tom Blaser, is called "Noise: How to Overcome the High, Hidden Cost of Inconsistent Decision Making." Published in the October 2016 Harvard Business Review, the article shares the important lesson of how to differentiate biases from noise – you know, that thing we often refer to as chance variability. The authors write: "We call the chance variability of judgments noise. It is an invisible tax on the bottom line of many companies."  Kurt and Tim found that tremendously insightful.
On the topic of excellent articles, Linnea's piece on the People Science site, "Testing, Testing: Not All Failures Are Created Equal," hit home with us, too. Her chart featuring the taxonomy of failure breaks down the need to focus on process failures, rather than outcome failures, which led us to discuss thinking in probabilities, a favorite topic of Annie Duke.
We also talked about how people are particularly challenged when it comes to grasping uncertainty and developing concrete probabilities around difficult-to-identify risks. Quite frequently, Linnea puts these ideas to work in her consulting business. Clients often overreact to the freshest data or recent market changes, and she helps guide their way through the decisions that can be improved by relying on a broader data set.
Stumbling on Kurt Lewin was a stroke of luck. If you're not familiar, Lewin was a prolific creator of psychological observations and theories. His work is wide-ranging and our own Kurt Nelson, PhD has been a fan of Lewin's for some time. Noteworthy is Lewin's Equation, or so it is often called, that simplifies human behavior with a direct and unpretentious approach: behavior is a function of the person in their environment. When Linnea brought up Lewin, it was clear Kurt was loving the conversation.
We discovered that Linnea's connection to music is through movement – like dance and improvisational theatre – and leaves the singing up to people with better vocal cords. However, she's a fan of Billy Joel and shared her fondness for "For the Longest Time," which led Kurt and Tim to discuss our own favorite Billy Joel songs.
We ended our conversation with Linnea with three succinct tips for those interested in improving their decision making.
Look for disconfirming data.
If you don't write it down, it doesn't exist. (Stolen from Linda Ginzel, a professor at the University of Chicago Booth School and author of "Choosing Leadership.")
Take a course in statistics!
With that, we'll end our comments with a quotation from the great Edwards Deming that reminds us to remain diligent in designing and implementing processes in our work and personal lives: "Every system is perfectly designed to produce the results it gets."