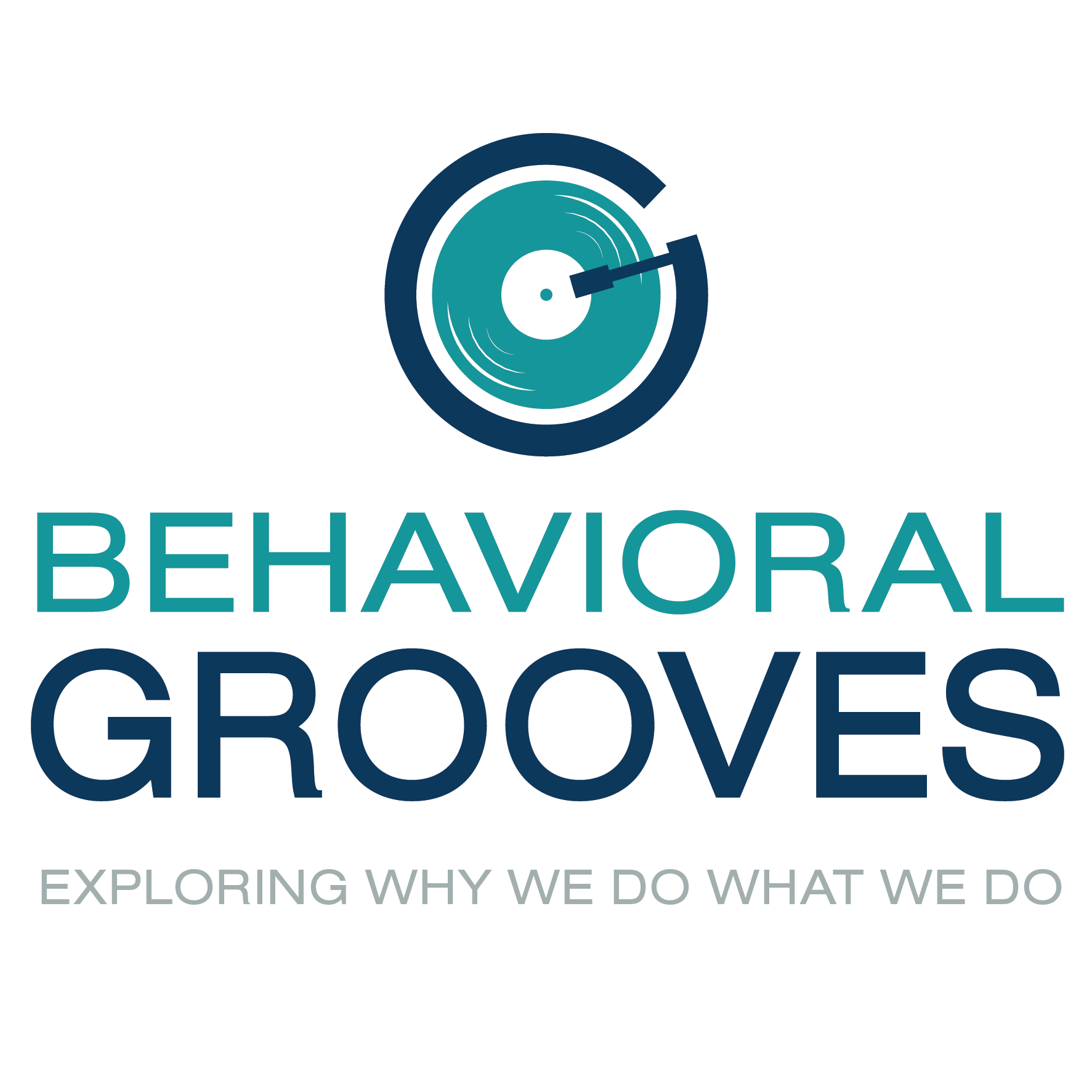 Stories, science and secrets from the world's brightest thought-leaders. Behavioral Grooves is the podcast that satisfies your curiosity of why we do what we do. Explanations of human behavior that will improve your relationships, your wellbeing, and your organization by helping you find your groove.
Episodes
Monday Jun 13, 2022
Monday Jun 13, 2022
We've been programmed to treat burnout as a self-care issue, as if we're just one yoga session or a relaxation app away from fixing the problem. Jennifer Moss, however, describes the solution to burnout as an organizational issue, not an individual hurdle. Creating a workplace culture where leaders model healthy work behavior, engage with empathy and cater for employees' individual needs can foster an environment that helps prevent burnout before it starts. 
"Employees can't be what they can't see." 
We love Jen's analogy of the dusty ping pong table to illustrate the perks that some businesses offer but then don't back-up with a work culture that encourages 20 minute breaks throughout the day. What your left with is a business that sounds like a great place to work, but in reality, there's a dusty ping pong table in the basement that never gets used. Organizations need to adapt.
Jennifer Moss is a Harvard Business Review contributor and nationally syndicated radio columnist. She was on the Global Happiness Council—a small group of leading scientists and economists that support the UN's sustainable goals related to global well-being and the Annual Global Happiness Policy Report.  Jennifer is also the author of a new book, The Burnout Epidemic which came out in September 2021.
In this episode, Jen will open your eyes to new ways of thinking about burnout - particularly how it gets framed in our culture and that loving your job doesn't make you immune to burnout. 
If you would like to become a special supporter of Behavioral Grooves Podcast, you can join Behavioral Grooves Patreon.
Topics
(4:43) Welcome to Jen and speed round questions. 
(8:26) Is loving your work enough to avoid burnout?
(9:20) Why do we struggle so much with burnout?
(10:52) The 6 causes of burnout. 
(13:30) The dusty ping pong table.
(15:55) What role does leadership play in preventing burnout?
(21:45) Can you learn empathy?
(25:07) Should companies become more paternalistic?
(26:40) Culture eats strategy for breakfast.
(29:23) Becoming professional eavesdroppers. 
(33:36) Non work related check ins.
(38:47) How small team scrums can improve productivity. 
(42:19) Does mindset affect agility in teams?
(44:29) What music does Jen enjoy listening to?
(49:00) Grooving Session with Kurt and Tim on burnout.

© 2022 Behavioral Grooves

Links
Jennifer Moss' book "The Burnout Epidemic: The Rise of Chronic Stress and How We Can Fix It": https://amzn.to/3K3O4be 
Jennifer Moss: https://www.jennifer-moss.com/ 
Chester Elton, Episode 256 "Anxiety at Work: Why We Feel It and How To Manage It": https://behavioralgrooves.com/episode/anxiety-at-work-chester-elton/ 
Dan Pink, Episode 277 "No Regrets? Really? Why Regrets Actually Bring Us Hope": https://behavioralgrooves.com/episode/why-regrets-bring-us-hope/ 
Victoria Shaffer, Episode 95 "End of Life Decision Tools": https://behavioralgrooves.com/episode/victoria-schaffer-end-of-life-decision-tools/ 
Liz Fosslien, Episode 120 "Covid-19 Crisis: Emotional Impact of WFH with Liz Fosslien": https://behavioralgrooves.com/episode/c-19-crisis-emotional-impact-of-wfh-with-liz-fosslien/ 
Linda Babcock,. Episode 293 "Women Do Too Much Non-Promotable Work: How To Say No More with Linda Babcock": https://behavioralgrooves.com/episode/women-do-too-much/ 
Sandra Sucher, Episode 266 "Trust: The Four Key Steps to Genuinely Build It | Sandra Sucher": https://behavioralgrooves.com/episode/four-key-steps-to-build-trust/  
Musical Links
Ella Fitzgerald "Mack The Knife" Live in Berlin: https://www.youtube.com/watch?v=6vXAtVbZbkI 
Jørgen Dahl Moe "Dancing in the Dark": https://www.youtube.com/watch?v=n_Qs6KvfiAY 
Etta James "At Last": https://www.youtube.com/watch?v=S-cbOl96RFM 
Aretha Franklin "Respect": https://www.youtube.com/watch?v=6FOUqQt3Kg0 
Sam Cooke "A Change is Gonna Come": https://www.youtube.com/watch?v=wEBlaMOmKV4 
Adele "Someone Like You": https://www.youtube.com/watch?v=hLQl3WQQoQ0 
Beethoven "Moonlight Sonata": https://www.youtube.com/watch?v=4591dCHe_sE