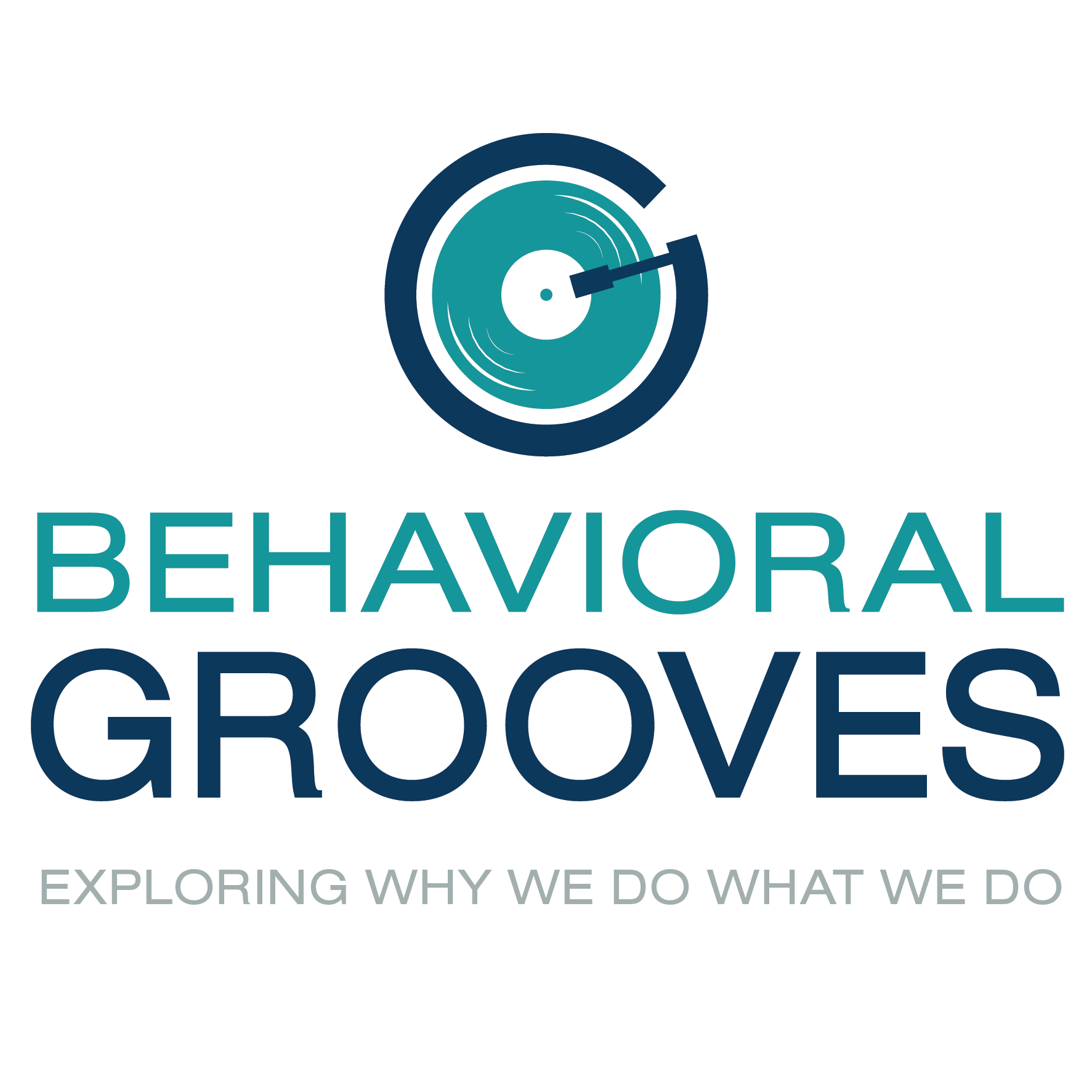 Stories, science and secrets from the world's brightest thought-leaders. Behavioral Grooves is the podcast that satisfies your curiosity of why we do what we do. Explanations of human behavior that will improve your relationships, your wellbeing, and your organization by helping you find your groove.
Episodes
Monday Jan 11, 2021
Monday Jan 11, 2021
Have you ever been caught in an avalanche or spoken to someone who survived? In this episode, you'll hear what living through an avalanche is really like.
Audun Hetland (a psychologist) and Andrea Mannberg (an economist) are researchers at the White Heat Project in Tromsø, Norway. The project is a collaboration between The Arctic University of Norway, Montana State University, and Umeå University, in Sweden. Their international team also includes researchers in geography, snow science, and political science. They are focused on the effects of positional preferences and bounded rationality on risk-taking behavior, and more specifically, skiing in avalanche terrain.
As project leader, Andrea spoke about how this interdisciplinary team is helping backcountry skiers do a better job of managing their risk in avalanche terrain. To do so, they are studying decision-making under uncertainty and the curious way cold and hot states affect our choices.
Their work has clear implications for corporate leaders who make decisions about budgets and human resources, and in many situations, the consequences can be quite high.
In case you're not familiar with Tromsø, Norway, it is a 2-hour flight north of the Arctic Circle.
© 2020 Behavioral Grooves
Links
Andrea Mannberg, PhD and Audun Hetland, PhD: https://uit.no/research/care
White Heat Project: https://whiteheatproject.com/
Bridger Bowl: https://bridgerbowl.com/
George Loewenstein & Dan Ariely's paper on hot states vs. cold states: https://onlinelibrary.wiley.com/doi/abs/10.1002/bdm.501
Seinfeld Morning Guy vs. Night Guy: https://www.youtube.com/watch?v=UEe2pN8oksc
Max Bazerman "Better, Not Perfect" Episode 196: https://behavioralgrooves.com/episode/living-happier-by-making-the-world-better-with-max-bazerman/
Common Biases & Heuristics: https://docs.google.com/document/d/1XHpBr0VFcaT8wIUpr-9zMIb79dFMgOVFRxIZRybiftI/edit?usp=sharing
Musical Links
John Coltrane "Green Dolphin Street": https://www.youtube.com/watch?v=ePScRElDHOY
Tom Waits "Tom Traubert's Blues": https://www.youtube.com/watch?v=hvFyt2kmrZk
White Stripes "Seven Nation Army": https://www.youtube.com/watch?v=DKdmdCtPtnQ
Monster: https://en.wikipedia.org/wiki/Monster_(band)
Monster: https://open.spotify.com/artist/0c9qOU7URKA43mMlgJApmV?si=we-OrwjYS4GVksnTwNOt4g
The Clash "London Calling": https://www.youtube.com/watch?v=BlLbrID7oDg
Folk og Røvere: https://open.spotify.com/artist/5jVLZ3NoJJ5kRcSnYOgSHO
Philter: http://open.spotify.com/album/1sbcw2kjPf5ZcLU5n7oGSt
Andrea's "dance song": https://www.youtube.com/watch?v=C9GqMuW9_Z8
Isolation Years (A band from Andrea's home town): https://open.spotify.com/album/4nNOnikF2OVzBF9BqNxkHb?si=7Tkv4JujTPy99WytOG1H8A
The Knife: https://open.spotify.com/album/7lbXNgtug37CDpS7N7NkrL?si=AAwopJtDRQKpUe-EOJAYCw
First Aid Kit: https://open.spotify.com/artist/21egYD1eInY6bGFcniCRT1?si=ASWNJUigSPKAjgUkG66DcQ