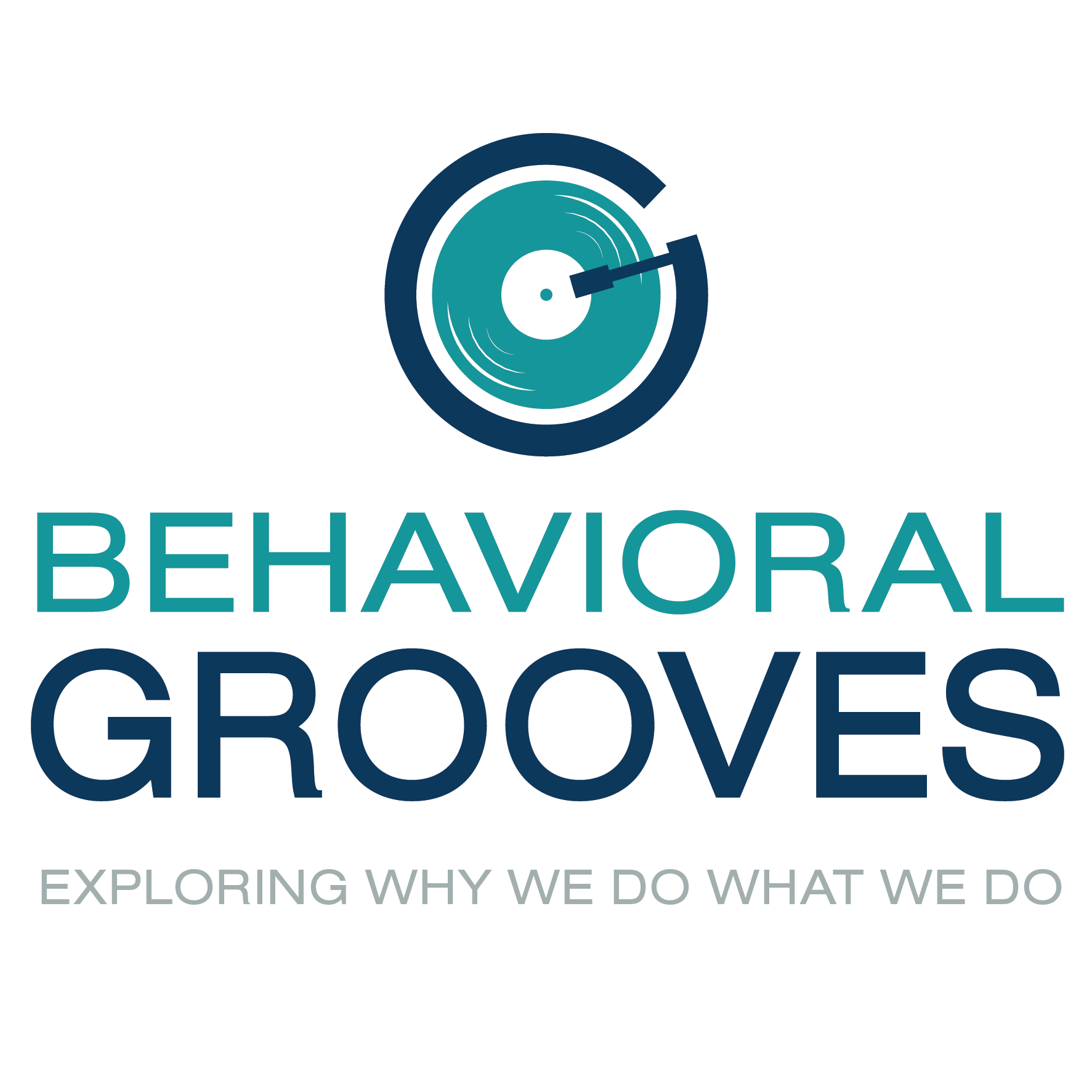 Stories, science and secrets from the world's brightest thought-leaders. Behavioral Grooves is the podcast that satisfies your curiosity of why we do what we do. Explanations of human behavior that will improve your relationships, your wellbeing, and your organization by helping you find your groove.
Episodes
Monday Feb 06, 2023
Monday Feb 06, 2023
There are actually 5 drivers of resilience; optimism, self compassion, cognitive agility, self efficacy and emotional regulation. We dive deep into each of these components and how they play a part in being resilient, with our guest Gabriella Rosen Kellerman MD.
Gabriella is a medical doctor and behavioral science researcher with training in psychiatry and fMRI research. She currently works as Chief Product Officer at BetterUp – a company focused on employee wellbeing. But today's episode is dedicated to talking about her latest venture - co-writing a new book with none other than the "the father of positive psychology" Martin SeligmanPhD. 
Their book, Tomorrowmind: Thriving at Work with Resilience, Creativity, and Connection―Now and in an Uncertain Future is a hopeful look at how to flourish in an uncertain world. By capitalizing on a Tomorrowmind, we can utilize the universal psychological skills for thriving in an uncertain future: resilience and cognitive agility; mattering and purpose; rapid rapport for social support; prospection; and creativity and innovation (PRISM).
Join our insightful and thoughtful conversation with Gabriella to learn how we can adopt a tomorrowmind. And then stick around for our Grooving Session where Tim discusses the part of the interview that sent chills up his spine, and Kurt gets philosophical about what it means to be optimistic.
Topics 
(3:24) Welcome and speed round questions.
(5:58) What is a Tomorrowmind?
(7:26) Why are creativity and prospection superpowers?
(10:05) The phases of prospective thinking.
(13:11) Why the right answer can be to ask a different question.
(15:45) What is positivity resonance and why does it matter?
(21:32) What are the consequences of time famine on connection?
(23:17) A story of resilience - Aggie Dunn of Heinz.
(26:55) What exactly does it mean to be resilient?
(29:31) How does self compassion play a part in resilience?
(31:53) The 5 building blocks of resilience.
(34:40) Writing a book with Martin Seligman.
(36:56) What music does Gabriella listen to at home?
(39:40) Grooving Session with Tim and Kurt on Tomorrowmind.
Links 
Tomorrowmind: Thriving at Work with Resilience, Creativity, and Connection―Now and in an Uncertain Future: https://amzn.to/3jnu9Mt 
Episode 31, Leaving the Matrix: Annie Duke and Insights into how you can improve your thinking! https://behavioralgrooves.com/episode/leaving-the-matrix-annie-duke-and-insights-into-how-you-can-improve-your-thinking/ 
Episode 225, Behind NOISE and Beyond The Book: Linnea Gandhi Shares her New Course on Noise: https://behavioralgrooves.com/episode/behind-noise-linnea-gandhi/ 
Episode 283, Is The Anus Really The Key To All Intelligent Life? | Henry Gee: https://behavioralgrooves.com/episode/anus-the-key-to-intelligent-life/ 
Growth After Trauma by Richard G. Tedeschi: https://hbr.org/2020/07/growth-after-trauma 
Episode 214, Observing the Non-Obvious: How to Spot Trends Around You with Rohit Bhargava: https://behavioralgrooves.com/episode/the-non-obvious-rohit-bhargava/ 
Musical Links 
Nickel creek "Reasons Why": https://www.youtube.com/watch?v=2lyZQB1H_Zw 
Bach "Piano Concerto in D Minor": https://www.youtube.com/watch?v=A_yGiFHbQR0 
Pharrell Williams "Happy": https://www.youtube.com/watch?v=ZbZSe6N_BXs