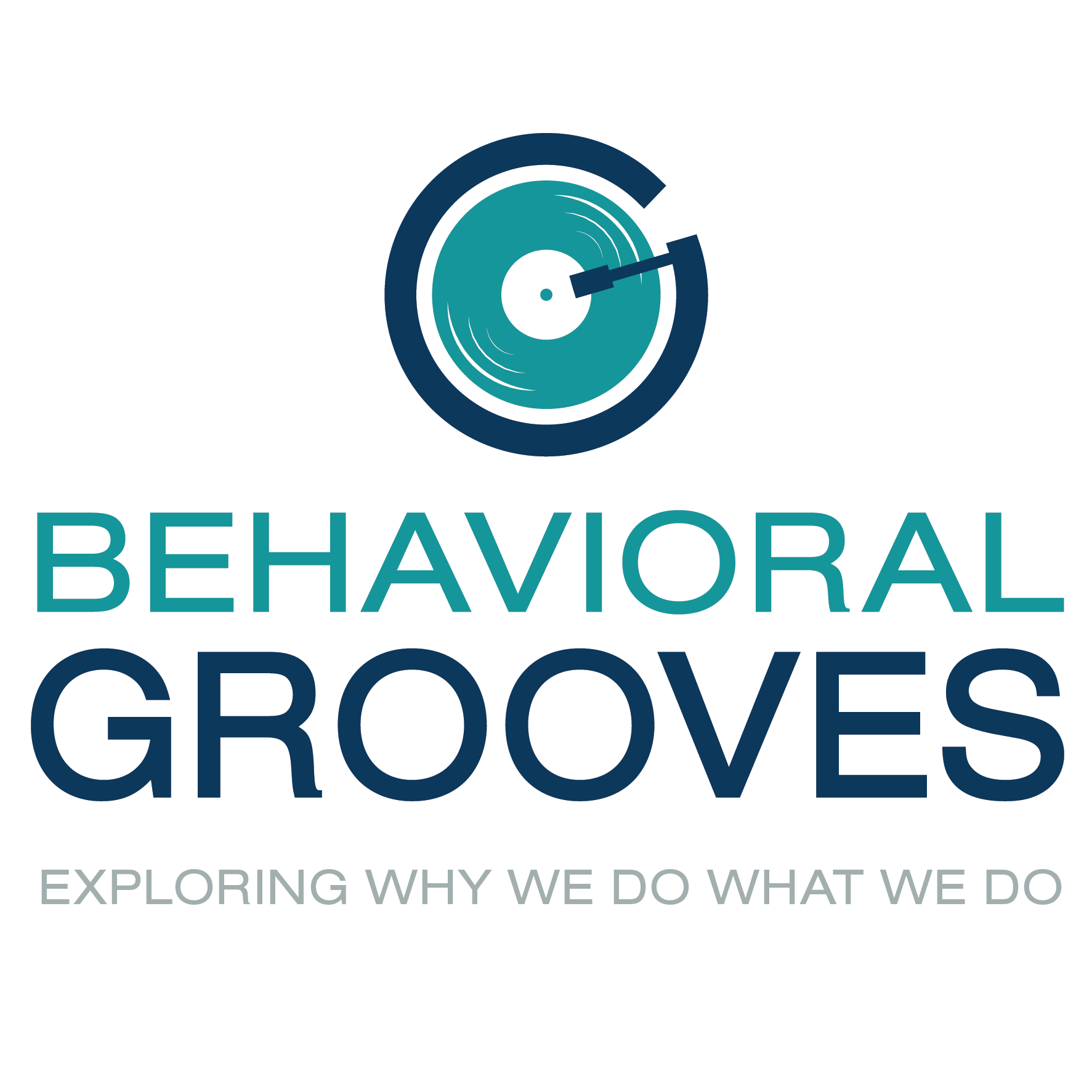 Stories, science and secrets from the world's brightest thought-leaders. Behavioral Grooves is the podcast that satisfies your curiosity of why we do what we do. Explanations of human behavior that will improve your relationships, your wellbeing, and your organization by helping you find your groove.
Episodes
Sunday Jun 07, 2020
Sunday Jun 07, 2020
Howard Friedman is a data scientist, health economist, and writer with decades of experience in both the private and public sectors, as well as academia. He is widely known for his work as a statistical modeler and he currently lives in New York City and teaches at Columbia University. 
Howard's new book, Ultimate Price: The Value We Place on Life, is about how the monetary values assigned to our lives by governments, medical professionals, and insurers can determine who will survive during times of crisis. 
We talked to Howard about different models for the valuation of human life and how the crisis has revealed many opportunities for improvement.  The conversation's content is sobering, but Howard keeps things light, whenever possible. We hope you'll enjoy listening as much as we did. 
© 2020 Behavioral Grooves
Links
Connect with Kurt and Tim: 
Kurt Nelson, PhD: @WhatMotivates  e-mail: kurt@lanterngroup.com 
Tim Houlihan: @THoulihan  e-mail: tim@behavioralchemy.com 
Lantern Group: http://lanterngroup.com/
BehaviorAlchemy: https://www.behavioralchemy.com/
Behavioral Grooves: https://behavioralgrooves.com/
Weekly Grooves: https://weeklygrooves.podbean.com/
Common Biases & Heuristics: https://docs.google.com/document/d/1XHpBr0VFcaT8wIUpr-9zMIb79dFMgOVFRxIZRybiftI/edit#
Patreon Site for Behavioral Grooves: https://www.patreon.com/behavioralgrooves
General Coronavirus Info: 
Daily Newsletter Summarizing data from Johns Hopkins Center for Health Security: http://www.centerforhealthsecurity.org/newsroom/newsletters/e-newsletter-sign-up.html
CDC: https://www.cdc.gov/coronavirus/2019-ncov/index.html
Great videos on the science behind this by Dr. Peter Attia – this is the first in a series: https://www.youtube.com/watch?v=CNVhLyAlfA4
What is herd immunity?: https://www.technologyreview.com/s/615375/what-is-herd-immunity-and-can-it-stop-the-coronavirus/
A list curated by Liam.Delaney@UCD.ie 
https://docs.google.com/document/d/11GLhX7hLf64Bxkdpv5hvYHqOjS1imlcMQFjJBJ-9oUM/edit
Coronavirus & Behavioral Science: 
Selected Links: The Behavioral Sice of Coronavirus: https://behavioralscientist.org/selected-links-the-behavioral-science-of-the-coronavirus-covid-19/
Why no one is reading your coronavirus email: https://edition.cnn.com/2020/03/13/opinions/coronavirus-emails-effective-messaging-rogers/index.html
Handwashing can stop a virus, so why don't we do it?: https://behavioralscientist.org/handwashing-can-stop-a-virus-so-why-dont-we-do-it-coronavirus-covid-19/
The behavioral science of handwashing: https://think.ing.com/articles/the-behavioural-science-of-hand-washing/ 
Ideas 42: The Behavioral Side of COVID-19 here: https://ideas42.org/covid19/ 
Greater Good: https://twitter.com/GreaterGoodSC
How We Can Cope During This Crisis: 
Tip Sheet from HUMU: https://humu.com/remote-nudges/
Resources for learning at home: https://fordhaminstitute.org/national/commentary/resources-learning-home-during-covid-19-school-closures?utm_source=join1440&utm_medium=email&utm_placement=etcetera
General Behavioral Science Links: 
Common Biases and Heuristics: https://docs.google.com/document/d/1XHpBr0VFcaT8wIUpr-9zMIb79dFMgOVFRxIZRybiftI/edit#
Jonathan Haidt – 5 Moral Foundations: https://en.wikipedia.org/wiki/Moral_foundations_theory
Annie Duke's "How To Decide": https://www.amazon.com/How-Decide-Simple-Making-Choices/dp/0593084608
"16 Ways To Promote Hand Washing With Behavioral Science" article by Aline Holzwarth: https://www.forbes.com/sites/alineholzwarth/2020/03/25/handwashing-with-behavioral-science/#261b4b9f768d
Aline Holzwarth's Playlist on Spotify: https://open.spotify.com/playlist/0H5fsQRrqslGdBhhx8d4Aw?si=0jra0rU1Qu2vQNtqjbRvZA
Deontological and Consequential Moralities: https://plato.stanford.edu/entries/ethics-deontological/#DeoTheKan
Difference between descriptive and injunctive norms: https://psychology.stackexchange.com/questions/6193/whats-the-difference-between-injunctive-norms-and-descriptive-norms
Emotion Research from FinalMile: http://finalmile.in/research/
Pandemic Playbook from FinalMile: https://www.playbookforpandemic.com/
Irrational Labs Bootcamp: https://irrationallabs.com/learn/
Claire Bidwell Smith "Anxiety: The Missing Stage of Grief": https://clairebidwellsmith.com/