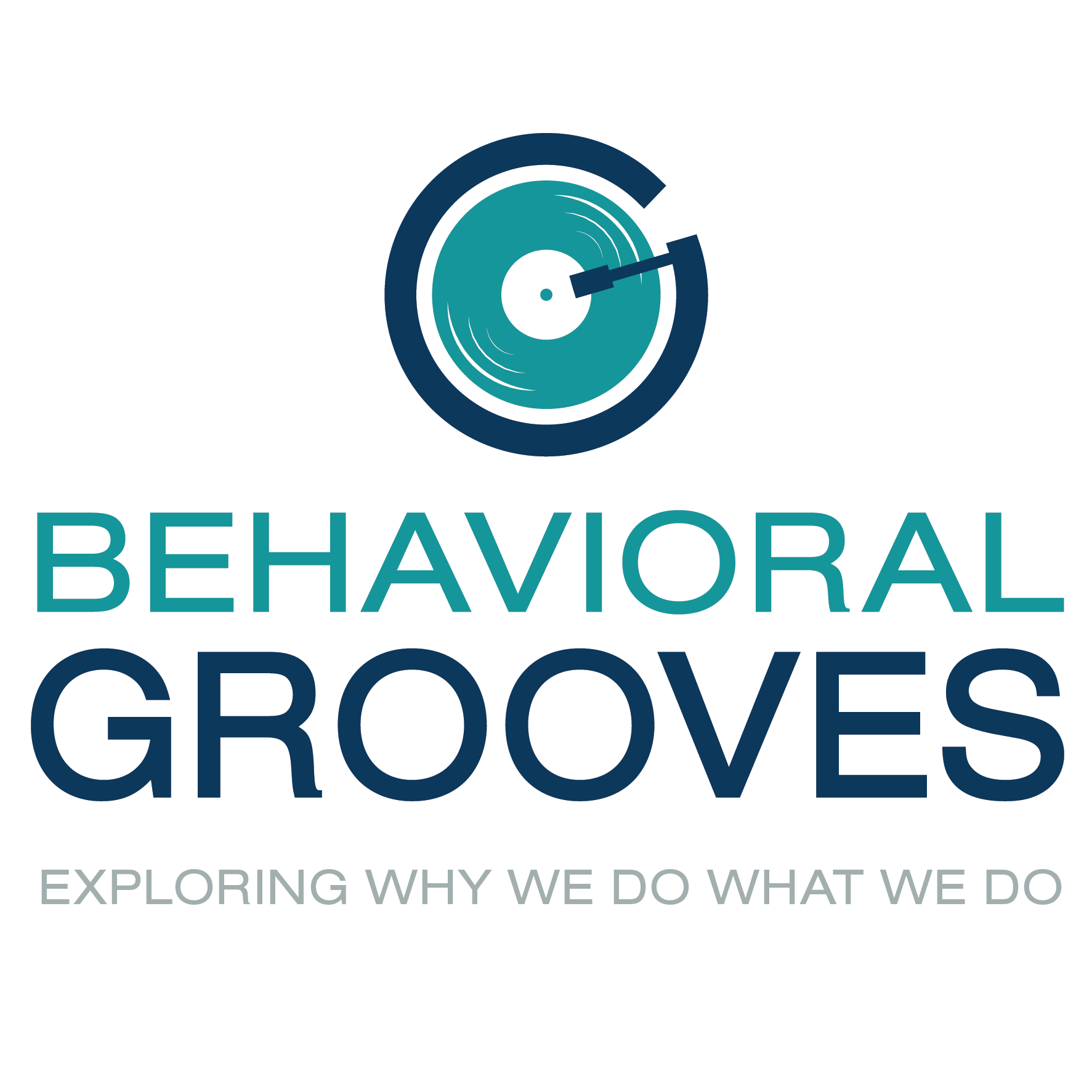 Stories, science and secrets from the world's brightest thought-leaders. Behavioral Grooves is the podcast that satisfies your curiosity of why we do what we do. Explanations of human behavior that will improve your relationships, your wellbeing, and your organization by helping you find your groove.
Episodes
Thursday Dec 15, 2022
Thursday Dec 15, 2022
Want to start a journaling habit but worried you won't stay motivated? Having the right journal, that is designed using behavioral insights to keep you engaged, is the key.
In this unique Grooving Session, our very own Kurt Nelson takes the hot seat along with his Lantern Group business partner, Ben Granlund to talk about their highly anticipated new product - the Brain/Shift Journal. This new journal is seeped in behavioral insights that help you clearly define and then actually reach your goals.
Previous Behavioral Grooves guest, Katy Milkman, has highlighted that a distinct time in the calendar, like the New Year, is a great time for a fresh start when you can embrace a new habit. And journaling is a popular daily practice that is known to enhance your wellbeing and focus your energy on reaching your goals.
In this episode, you will learn:
How the Brain/Shift journal came about.
Who the journal is for.
What you can expect to get out of using it.
Whether you are new to journaling, or you have tried before but couldn't keep up the habit, the Brain/Shift journal can help you. It makes a perfect gift for yourself or someone you love at Christmas.
Links
Brain/Shift Journal Shopify: https://www.100behaviors.com/products/the-brain-shift-journal-volume-1
Brain/Shift Journal Amazon: https://www.amazon.com/Brain-Shift-Journal-1/dp/B0BN2JZBJ2/ref=sr_1_1?keywords=brain+shift&qid=1670950820&sr=8-1
Facebook: https://www.facebook.com/100behaviors
Instagram: https://www.instagram.com/100behaviors/
Twitter: https://twitter.com/100behaviors
Musical Links
Against Me "Black Me Out": https://www.youtube.com/watch?v=iWB_b480-9c 
The Bouncing Souls "Up To Us": https://www.youtube.com/watch?v=DdSmmTQ2_Lc 
Dave Hause "Without You": https://www.youtube.com/watch?v=hpRjukRq3Hc 
Dire Straits "Money For Nothing": https://www.youtube.com/watch?v=wTP2RUD_cL0 
The Proclaimers "I Would Walk 500 Miles": https://www.youtube.com/watch?v=otXGqU4LBEI