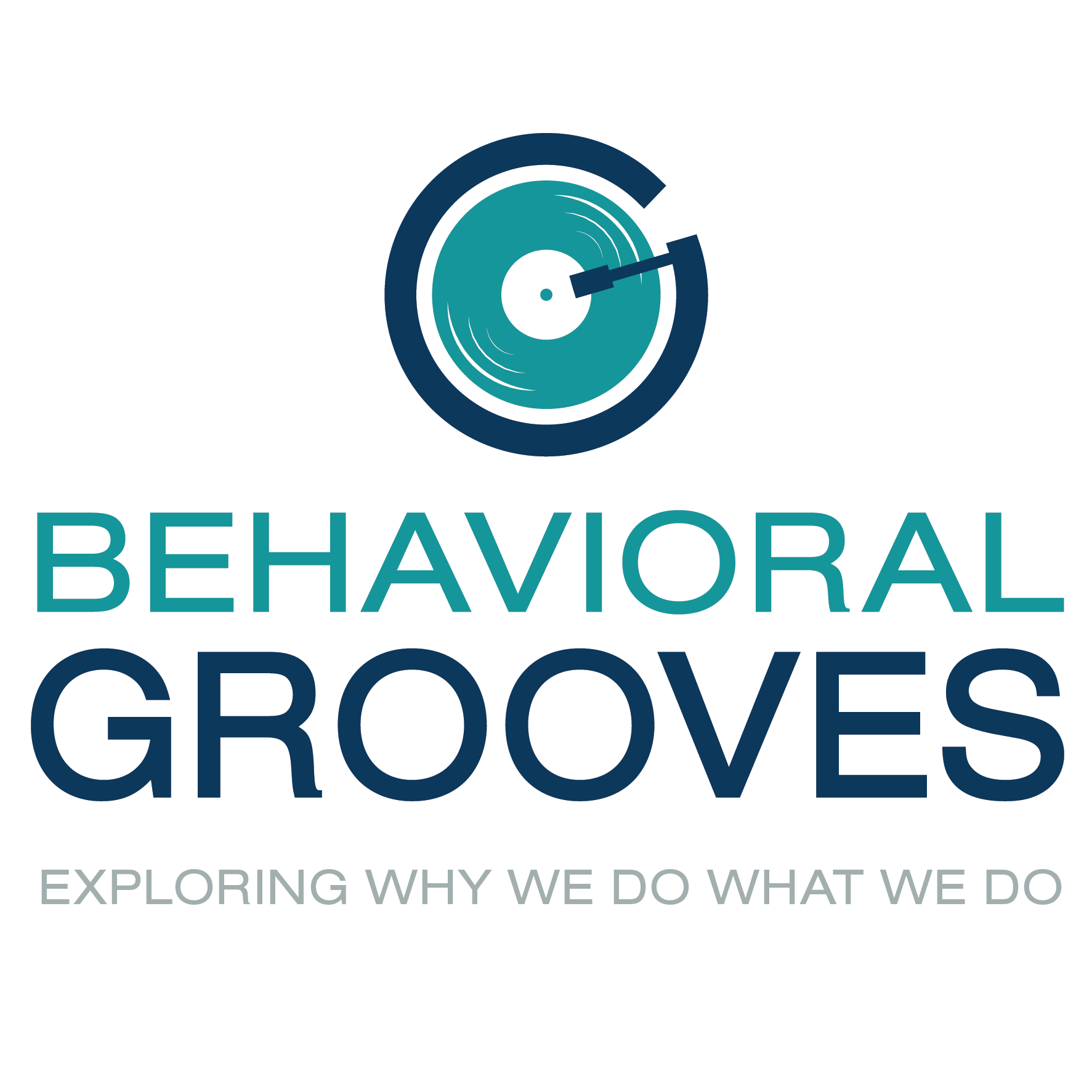 Stories, science and secrets from the world's brightest thought-leaders. Behavioral Grooves is the podcast that satisfies your curiosity of why we do what we do. Explanations of human behavior that will improve your relationships, your wellbeing, and your organization by helping you find your groove.
Episodes
Monday Dec 19, 2022
Monday Dec 19, 2022
One of the ways we find our groove is through knowledge – sometimes new ideas, sometimes repeated ideas that are presented in new ways. Sometimes, it's just reminders of old ideas that deserve a new look. And we love the fresh ideas that we've read about this year in the very notable Behavioral Science books of 2022.
Kurt and Tim sit down, in this episode, to discuss the highlights of the books they've read in 2022. To save you some time, they have compiled a summary of why they liked each book, and what you can expect to get from reading it.
We'd love to hear about your favorite books of the year. What stood out for you on your book shelf? Have any of your reads this year helped you find your groove? Share your thoughts with Behavioral Grooves on social media:
Twitter: @behavioralgroov
LinkedIn: Behavioral Grooves
Instagram: @behavioralgrooves
Facebook: Behavioral Grooves
Links
Robert Livingston, "The Conversation: How Talking Honestly About Racism Can Transform Individuals and Organizations": https://amzn.to/3j1tYGb 
David McRaney, "How Minds Change: The Surprising Science of Belief, Opinion, and Persuasion": https://amzn.to/3NvGMPp
Henry Gee, "A (Very) Short History of Life on Earth: 4.6 Billion Years in 12 Pithy Chapters": https://amzn.to/3I8HH4W
Annie Duke, "Quit: The Power of Knowing When to Walk Away": https://amzn.to/3z47JEP
Ayelet Fishbach, "Get It Done: Surprising Lessons from the Science of Motivation": https://amzn.to/3f3ooh4
Seth Stephens-Davidowitz, "Don't Trust Your Gut: Using Data to Get What You Really Want in Life": https://amzn.to/3yICKwT
John A. List, "The Voltage Effect: How to Make Good Ideas Great and Great Ideas Scale": https://amzn.to/3a0GOjh
Daniel Pink, "The Power Of Regret: How Looking Backward Moves Us Forward": https://amzn.to/3gpU1C9
Jennifer Moss, "The Burnout Epidemic: The Rise of Chronic Stress and How We Can Fix It": https://amzn.to/3K3O4be
Jonathan Malesic, "The End of Burnout: Why Work Drains Us and How to Build Better Lives": https://amzn.to/3tDdS8j
Max Bazerman, "Complicit: How We Enable the Unethical and How to Stop": https://amzn.to/3UKjfNJ
Dolly Chugh, "A More Just Future: Psychological Tools for Reckoning with Our Past and Driving Social Change ": https://amzn.to/3Cgs9eq
Linda Babcock, "The No Club: Putting a Stop to Women's Dead-End Work": https://amzn.to/3KPuUFM 
Nina Mazar & Dilip Soman, "Behavioral Science in the Wild (Behaviorally Informed Organizations)": https://amzn.to/3xxAD04
Zoe Chance, "Influence Is Your Superpower: The Science of Winning Hearts, Sparking Change, and Making Good Things Happen": https://amzn.to/3EYKXOz
Sam Tatam, "Evolutionary Ideas: Unlocking ancient innovation to solve tomorrow's challenges": https://amzn.to/3I6ANwX
Paul Bloom, "The Sweet Spot: The Pleasures of Suffering and the Search for Meaning": https://amzn.to/3Kmpweh 
Episode 270, The Behavioral Science Books We Just Couldn't Put Down in 2021 With Louise Ward: https://behavioralgrooves.com/episode/best-behavioral-science-books-2021/ 
Episode 194, The 10 Best Behavioral Science Books for 2020: https://behavioralgrooves.com/episode/10-best-behavioral-science-books/