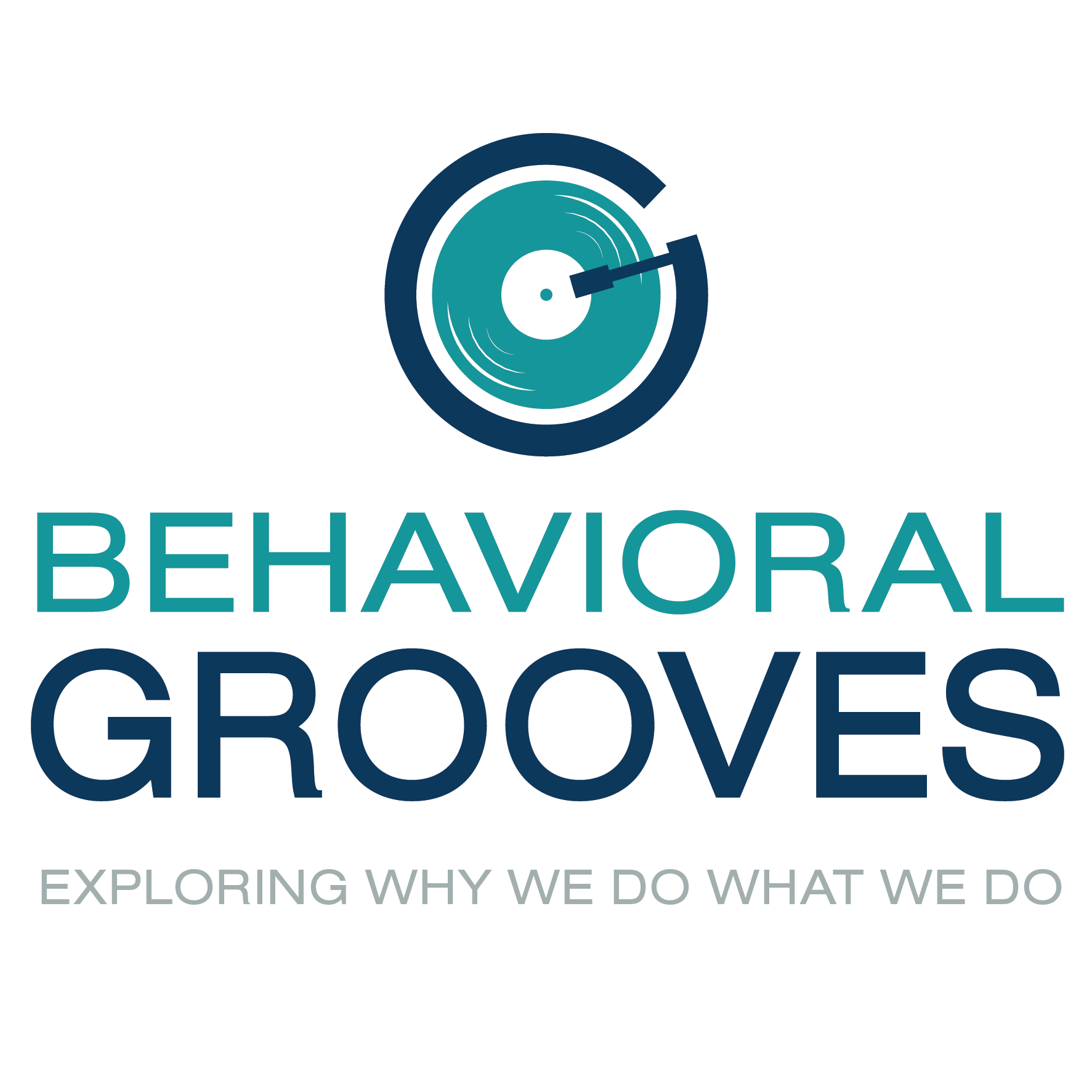 Stories, science and secrets from the world's brightest thought-leaders. Behavioral Grooves is the podcast that satisfies your curiosity of why we do what we do. Explanations of human behavior that will improve your relationships, your wellbeing, and your organization by helping you find your groove.
Episodes
Monday Oct 05, 2020
Monday Oct 05, 2020
Andy Luttrell, PhD is an assistant professor of psychological science at Ball State University and the podcaster/host of Opinion Science, one of Kurt and Tim's favorites.
Andy's research centers on people's opinions, including when and how attitudes change. More importantly, Andy is curious about what happens when people moralize their attitudes and how moral arguments can sometimes be compelling and sometimes backfire. Our conversation focused on these areas and we loved the research Andy presented.
We were particularly interested in hearing about how people who based their positions on careful analysis tend to be the ones who open enough to be persuaded with the right argument.
So our willingness to be open to a fresh idea is in part based on how strong or weak the arguments were in coming to our own conclusions. We found the research fascinating that indicates that people with weak arguments are harder to persuade to new ideas. That was a head-scratcher.
Our discussion also covered some thoughtful positions on the so-called Replication Crisis and Andy's first-hand experience with replication – and non-replication – was insightful.
We also want to remind you that Andy's podcast, Opinion Science, is one of our favorite podcasts – period. We highly recommend it.
© 2020 Behavioral Grooves
Links
Andy Luttrell, PhD: http://www.andyluttrell.com/
Opinion Science Podcast: http://opinionsciencepodcast.com/episodes/
Richard Petty, PhD: https://psychology.osu.edu/people/petty.1
Arie W. Kruglanski, PhD: Need for Closure: https://psyc.umd.edu/facultyprofile/kruglanski/arie
PSA (Public Service Announcement): https://en.wikipedia.org/wiki/Public_service_announcement
Matt Feinberg and Rob Willer on Moral Reframing: https://www.researchgate.net/publication/337861541_Moral_reframing_A_technique_for_effective_and_persuasive_communication_across_political_divides
Moral Foundations: https://en.wikipedia.org/wiki/Moral_foundations_theory
Registered Report Experiments: https://www.cos.io/initiatives/registered-reports
RadioLab: https://www.wnycstudios.org/podcasts/radiolab
99% Invisible: https://99percentinvisible.org/
Petty, DeMarree, Brinol, Xia, "Documenting individual differences in the propensity to hold attitudes with certainty": https://psycnet.apa.org/record/2020-45471-001
Musical Links
Weird Al Yankovic: https://www.weirdal.com/
Blue Man Group: https://www.blueman.com/
"Robots" Movie Sound Track: https://music.apple.com/us/album/robots-the-original-motion-picture-soundtrack/723430411