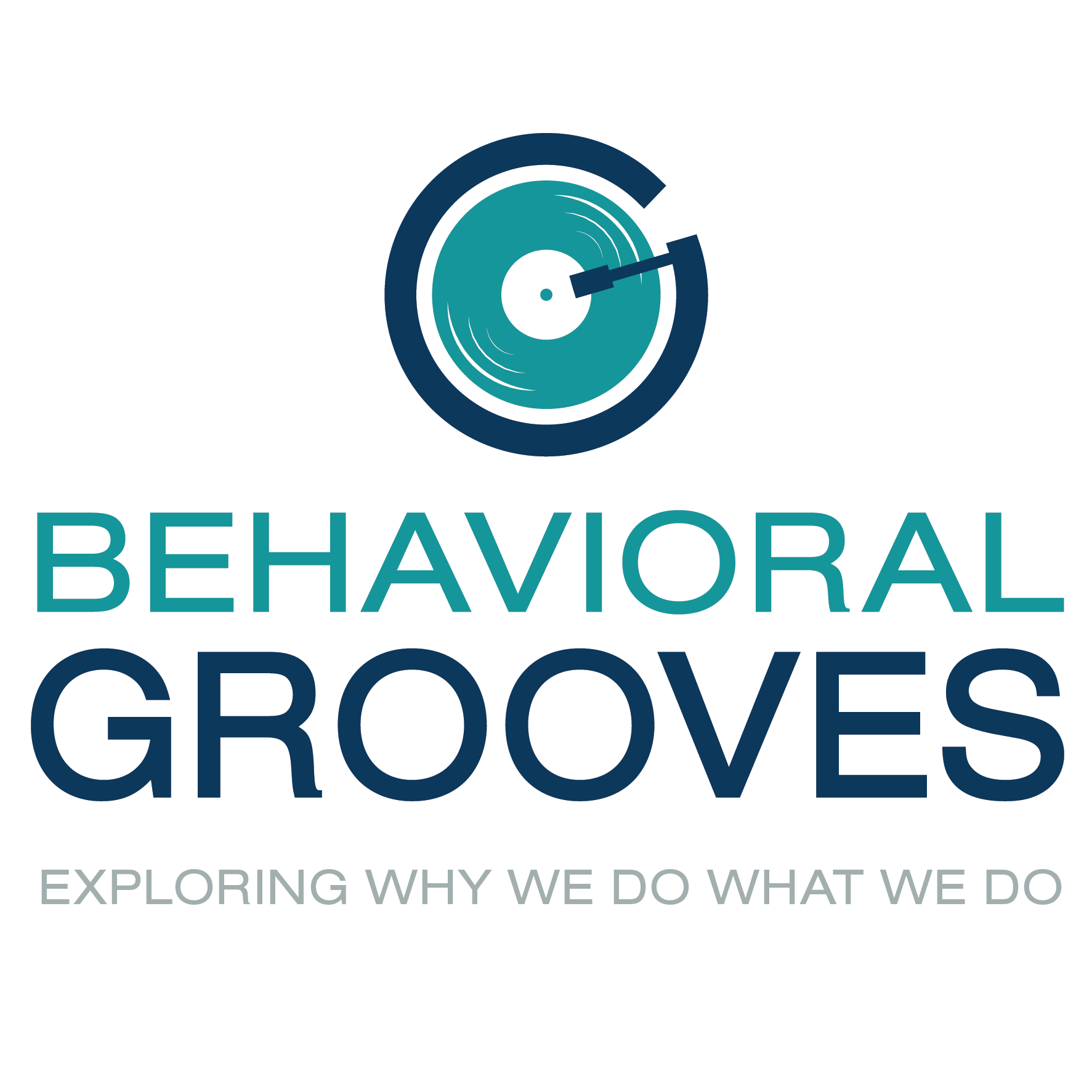 Stories, science and secrets from the world's brightest thought-leaders. Behavioral Grooves is the podcast that satisfies your curiosity of why we do what we do. Explanations of human behavior that will improve your relationships, your wellbeing, and your organization by helping you find your groove.
Episodes
Sunday Oct 15, 2023
Sunday Oct 15, 2023
What life habits keep our brain healthy? How does our mind respond to trauma? And why does the way we talk about suicide and mental health make such a difference to those who are struggling? We discuss all these topics with neuroscience researcher Dr Daniel Almeida.
World Mental Health Day has recently shed a spotlight on our psychological wellbeing. So we decided to republish the sound mental health advice we learnt from our guest Dr Daniel Almeida from episode 255 in October 2021.
Daniel has been named one of Forbes 30 under 30 in science. His incredible work as a neuroscience researcher in the Douglas Research Centre at McGill University in Montreal, Canada, involves psychological autopsies to understand the molecular impacts of severe childhood abuse on the brains of individuals who died by suicide.
As you can imagine, this episode is full of difficult yet important topics. But what struck us most about Daniel was how upbeat and positive he is about his work and the difference it's making to people's lives. Daniel kindly shares his top 5 healthy brain habits that we can all adopt to improve our mental wellbeing. 
If you, or someone you know needs help with their mental health, please use one of the resources in the links below. 
Mental Health Support
Suicide Prevention Lifeline (US):https://suicidepreventionlifeline.org/
American Foundation for Suicide Prevention: https://afsp.org/suicide-prevention-resources
Substance Abuse and Mental Health Services Administration: National Helpline (US): 1-800-662-HELP (4357). SAMHSA's National Helpline is a free, confidential, 24/7, 365-day-a-year treatment referral and information service (in English and Spanish) for individuals and families facing mental and/or substance use disorders. https://www.samhsa.gov/find-help/national-helpline 
The Canada Suicide Prevention Service: https://www.crisisservicescanada.ca/en/
Samaritans (UK): https://www.samaritans.org/ 
United for Global Mental Health (List of support networks around the world): https://unitedgmh.org/mental-health-support 
For those looking for information on how to support others:
National Institute of Mental Health: https://www.nimh.nih.gov/health/topics/suicide-prevention
For the general public looking to be trained in mental health first aid and/or suicide prevention:
Living Works (US): https://bit.ly/3oKgsaS 
Mental Health First Aid Canada: https://mhfa.ca/
Topics 
(6:29) Speed round.
(10:14) Does talking about suicide help?
(14:15) Why it's very important to talk about "dying by suicide" instead of "committing suicide".
(16:17) About Daniel's work as a neuroscientist.
(17:47) What are the links between childhood trauma and suicide?
(25:16) What age are children most sensitive to the effects of trauma?
(31:19) How the type of trauma experienced by a child matters.
(33:36) How resilience is more like a sword than a shield.
(35:29) What are the 5 best brain health habits?
(41:57) What is a brain bank and how are psychological autopsies used?
(44:30) What music isn't noise pollution for Daniel?
(46:24) Music and the brain.
(48:13) Grooving Session with Kurt and Tim; how to apply Daniel's work to your life.
© 2023 Behavioral Grooves
Links
World Mental Health Day: https://www.who.int/campaigns/world-mental-health-day 
Leading Human™ Workbook and Playbook: https://www.behavioralgrooves-store.com/products/copy-of-the-leading-human-playbook-workbook-package
Leading Human™, Free Whitepaper Download: https://www.behavioralgrooves-store.com/collections/leading-human/products/human-centered-workplace-checklist
Episode 220: How Do You Become Influential? Jon Levy Reveals His Surprising Secrets: https://behavioralgrooves.com/episode/how-to-be-influential-jon-levy/
Dr Brenda Mildner – Mother of Psychological worked on bilateral hypocantim removal: https://www.mcgill.ca/neuro/about/brenda-milner
Donald Hebb: https://can-acn.org/donald-olding-hebb/#:~:text=Donald%20Hebb%20(1904%2D1985),which%20was%20published%20in%201949. 
"Molecular impacts of childhood abuse on the human brain"  Ibrahim, P.; Almeida, D.; Nagy, C.; Turecki, G. (2021): https://www.sciencedirect.com/science/article/pii/S2352289521000515?via%3Dihub 
"A Slice of the Suicidal Brain: What Have Postmortem Molecular Studies Taught Us?" Almeida, D. and Turecki, G. (2016): https://pubmed.ncbi.nlm.nih.gov/27671915/ 
"What Happened to You?: Conversations on Trauma, Resilience, and Healing", by Oprah Winfrey and Bruce Perry: https://amzn.to/3lF7EQ7 
Brain structure of dancers and musicians https://www.falishakarpati.com/bio
Support Behavioral Grooves by donating on Patreon: https://www.patreon.com/behavioralgrooves  
Musical Links 
Gladys Knight & The Pips "Midnight Train to Georgia": https://www.youtube.com/watch?v=A0F9lh8TiSM&ab_channel=GladysKnightTPVEVO 
Whitney Houston "I Will Always Love You": https://www.youtube.com/watch?v=3JWTaaS7LdU 
The Supremes "Where Did Our Love Go": https://www.youtube.com/watch?v=qTBmgAOO0Nw 
Stevie Wonder "As": https://www.youtube.com/watch?v=GYQfWJNWe3I 
Marconi Union - Weightless Playlist: https://www.youtube.com/watch?v=qYnA9wWFHLI&t=6831s