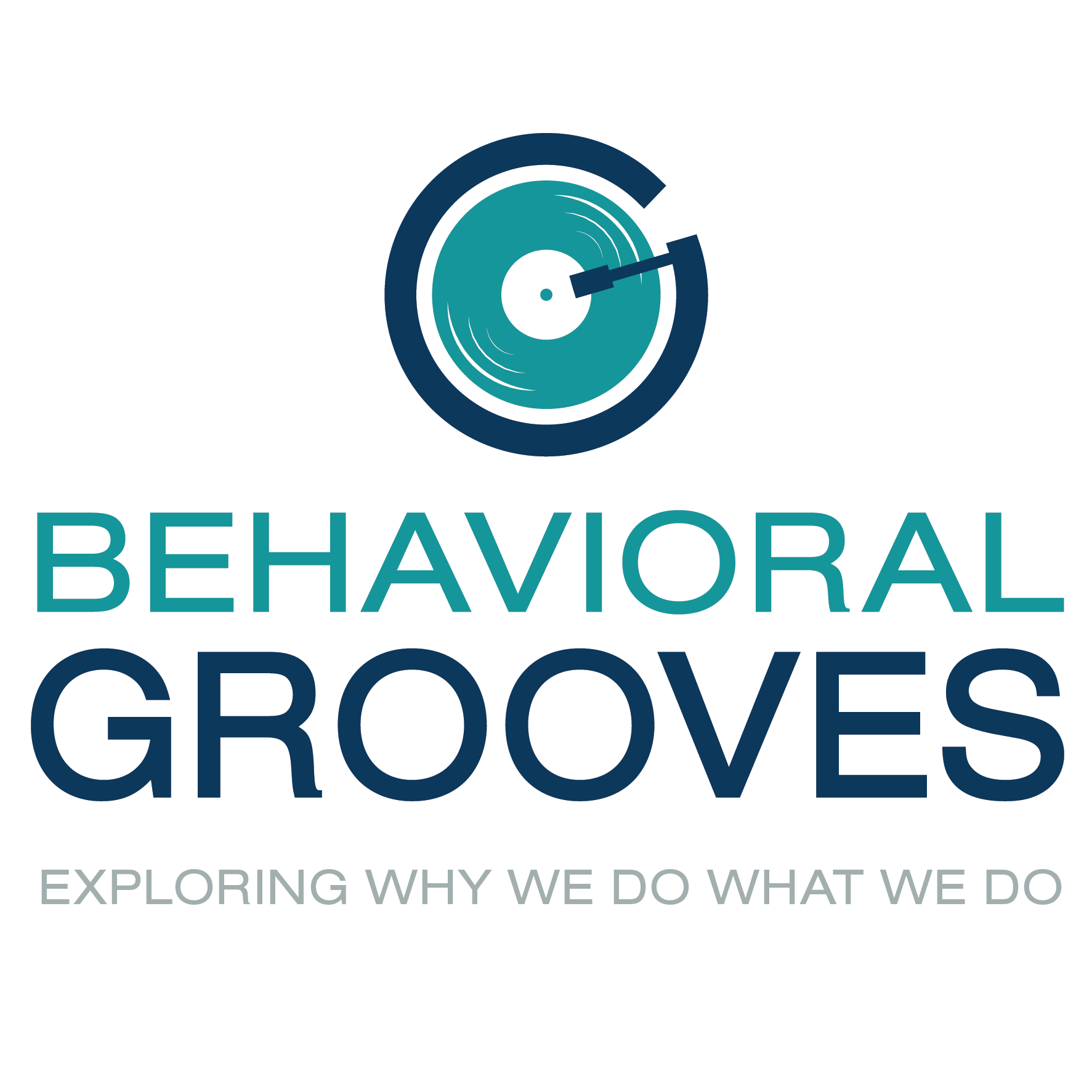 Stories, science and secrets from the world's brightest thought-leaders. Behavioral Grooves is the podcast that satisfies your curiosity of why we do what we do. Explanations of human behavior that will improve your relationships, your wellbeing, and your organization by helping you find your groove.
Episodes
Sunday Dec 26, 2021
Sunday Dec 26, 2021
What a year for books 2021 has been! It seems like authors, editors and publishers have all been working overtime this year to bring us some incredible new content. Books that have challenged our beliefs, calmed our anxieties and transformed our habits. 
To help us with the mammoth job of summarizing the best behavioral science books from 2021, we are joined by the incredible Louise Ward, who has read over 100 books this year! Louise is the co-host of the Behavioural Science Club, a LinkedIn group established in June 2020 now with over 5,000 members. If you haven't yet joined the club, you definitely should. Today. Alongside co-host Prakash Sharma, the Behavioural Science Club interviews top authors each week about fascinating new insights in human behavior.
In our discussion with Louise, we noticed some trends among our favorite books. One is that we are moving past the presumption that humans are flawed and irrational. Books such as Useful Delusions and Nudge focus instead on the evolutionary usefulness of our biases and heuristics. In addition, we loved that after reading books on heavy topics such as suffering (The Sweet Spot), racial inequalities (The Person You Mean to Be) or conspiracy theories (How to Talk to a Science Denier), we were still left with a feeling of hope and optimism.
And if you're new to behavioral science and wondering how to get started or underestimating the impact you can make as an individual, there was an empowering theme to this year's books too. Dive into You Have More Influence Than You Think to recognize how you can make an impact on people, You're Invited to reflect on the connections you make in your life or Non Obvious Megatrends to start noticing more of the world around you. 
We would LOVE to hear your favorite books of 2021. Did your favorites overlap with ours? Please send us an email at info@behavioralgrooves.com, or connect with us on social media with your top reads of the year.
Twitter: @behavioralgroov
LinkedIn: Behavioral Grooves
Instagram: @behavioralgrooves 
Facebook: Behavioral Grooves
Behavioural Science Club Links
Join over 5000 members in the LinkedIn Group: https://www.linkedin.com/groups/13871707/ 
More group info: https://lnkd.in/grjWMrQ 
Twitter: @BehSciClub 
Our Favorite Books of 2021
Louise
Tim
Kurt
 A couple of non-2021 favorites: 
Why Zebras Don't Get Ulcers,

by Robert Sapolsky:

https://amzn.to/3H5ALp6

(Kurt)

The Hype Machine: How Social Media Disrupts Our Elections, Our Economy, and Our Health--and How We Must Adapt

, by Sinan Aral:

https://amzn.to/3EgsSLv

(Louise)
 © 2021 Behavioral Grooves